Valentine's For Singles: 8 Movies That Prove That Alone Is The Way To Go
Feeling bad that you don't have someone to buy you flowers? You shouldn't, because love can be a hell of a lot worse.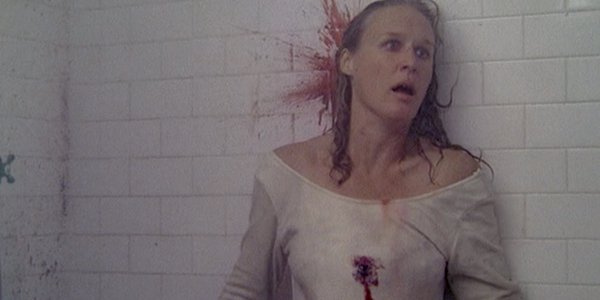 With painful and unavoidable inevitability, Valentine€™s Day is here again, bringing saccharine love hearts, and empty sentiment for those in relationships (or trying to start them) and burning rage (and repressed disappointed) for anyone who finds themselves alone again. For a week now your Mom has been calling you non- stop, trying hard to mask the pity behind her voice: "Dad and I are going out for dinner at a nice restaurant (she is very careful not to say romantic). Would you possibly like to join us?€œ But you refuse to act as a third wheel in their love extravaganza, because frankly, there's nothing more tragic. Most of your friends have scheduled a passionate love-making session with their significant other, 6 months in advance, with rose petals and stuffed animals, as if any of it will mask the silliness and the mess of real sex. And there's no escape, even your favourite neighbourhood pub - usually a haven for miserablists and professional complainers - is running a special for people showing up with a plus one. Naturally, you will not subject yourself to such disgrace, and have considered appealing to the government about the prejudice in capitalism against single people on this day every year. To top it off, every culture-related website out there is publishing articles intended for all those who come in two by two, as if you need both reminding and punishing for being single on February 14th. There€™s no other way around it: you are condemned to spend the evening alone in your home, closed off in the dark, with your fingers in your ears pretending the world doesn't exist outside of your window. But believe it or not, you can choose not to be depressed about it - sometimes there is an advantage to being a one rather than a two. So, before you let simple mathematics bring you the window ledge, we suggest you go back to your film library (or Netflix, or something) and press play on some films that will make forget you ever wanted to be one half of a whole. After all, most people don€™t live happily ever after, even when they pretend to, so why not look to them as an example?