Why Timothy Dalton Is Secretly The Best James Bond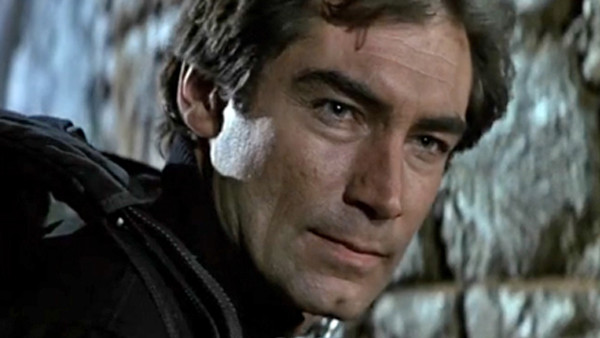 But why, out of all the actors on offer at the time, was Dalton the best man for the job? As it turns out, there are countless reasons for his addition to the franchise, the most important of which came down to his twisting history with the character.
You can be forgiven for assuming Dalton was offered the role after Moore officially hung up his tux, but the truth is that Dalton was actually approached for the role in 1968 for On Her Majesty's Secret Service. He turned it down at the time, since he was only 24 and knew he was too young for the part...and because he didn't want to follow on from Connery.
He was offered the part again for 1981's For Your Eyes Only, before Moore decided to return to the part. This proved to be a major godsend, because by Dalton's own admission he wasn't a fan of the franchise's current tone or creative direction.
In a 1989 interview, he said of the Moore era:
"I think Roger was fine as Bond, but the films had become too much techno-pop and had lost track of their sense of story."
When he finally accepted the role for 1987's The Living Daylights, Dalton was determined to bring the franchise back to its gritty roots, to find the deep humanity in Bond's inscrutable persona, and leave the days of gadget-driven madness and end-of-the-world villainy behind.
It was not an easy task, but the actor had a plan, and a special set of skills that made his performance brilliant from the off.
Cont.