X-Men: Dark Phoenix - 21 Easter Eggs & References Explained
20. 1975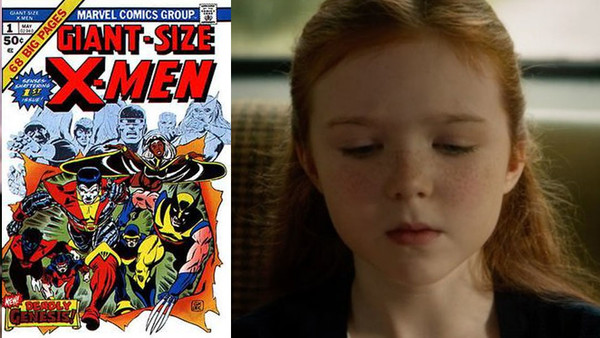 When the movie opens, we head back to the past (something this franchise LOVES to do, remember) to find out how Jean Grey came to be under Charles Grey's care. We see her travelling in the car with her parents, messing with the radio (on which a song that didn't come out until 1978 plays, go figure) as a young girl.
The year is 1975, which hasn't simply been chosen because it sort of fits Sophie Turner's age. As X-Men comics fans will tell you, 1975 saw the rebirth of the X-Men with Len Wein and Dave Cockrum's Giant-Size X-Men, the first new story in five years (from 1970 to 1975, all X-Men fans got were reprints due to a lack of sales). It was also the start of the Chris Claremont era who joined Uncanny X-Men at issue #94, which was released in August 1975.
1975 also saw the birth of Nightcrawler and Storm, who were both created for Giant-Size X-Men, released in May 1975 and took over as members of the X-Men team when everyone but Cyclops was killed off.