X-Men Days Of Future Past: 20 Big Questions That Still Need Answers
With the new trailer landing recently, there's still so much we need to know...
One of the most anticipated films of summer 2014 is X-Men Days of Future Past, which is based on the famous story arc from the X-Men comics written by Chris Claremont. It also welcomes the return of Bryan Singer €" who helmed the first two X-Men films €" to the director's seat. The story arc the film is based on concerns a dystopian future where mutants are being hunted down by giant robots called Sentinels and placed in concentration camps. The adult Kitty Pryde transfers her mind into younger self's mind so she can prevent the event that led to this future €" the assassination of Senator Robert Kelly by the Brotherhood of Evil Mutants. This is the most ambitious X-Men film to date, considering it deals with time travel and features a large ensemble cast €" including returning original cast members such as Patrick Stewart and Ian McKellen €" as well as James McAvoy and Michael Fassbender from 2011's X-Men First Class. With only a little over two months until the film's release here are 20 questions that still need to be answered.
20. Will We Hear About Moira MacTaggert?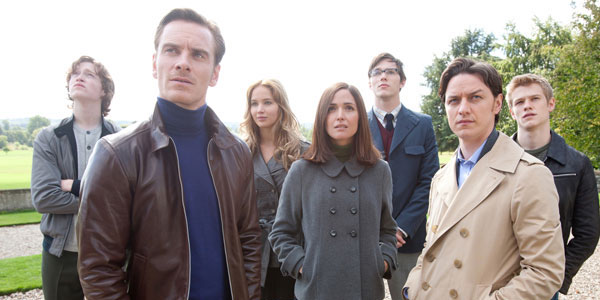 Rose Byrne played Moira MacTaggert in First Class. In that film Moira €" who is a Scottish doctor in the comics €" became an American C.I.A agent who worked alongside Xavier during the Cuban Missile Crisis. At the end of First Class Xavier wiped her memory so that she wouldn't be able to tell anyone about the X-Men's location or actions. Byrne has said Moira isn't involved in Days of Future's Past story but it'd be nice to hear what the character is doing 11 years later. It'd add more texture to the X-Men universe and make it clear to the audience that characters- even if they don't appear- aren't completely forgotten. Has Moira remembered the events of First Class? Has she moved up the ranks of the C.I.A? First Class made a point about the sexism prevalent in the C.I.A. so it'd be an interesting character development for her to have a higher position. Moira and Xavier had somewhat of a budding romance in First Class. How much does Xavier regret not keeping her in his life?