10 Video Game Special Editions That SUCKED
9. John Woo Presents: Stranglehold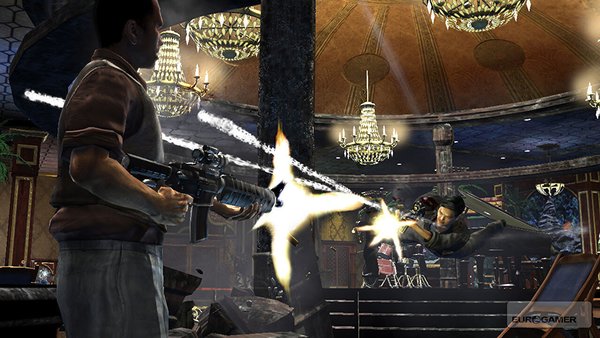 Cult classic 1992 Chinese action flick Hard Boiled brought together director John Woo and action star Chow Yun-fat. Not only was it a success in Asia, it also proved to delight American movie-goers during a time when importing films was not all that common.
15 years later the director and actor reunited to work on a sequel, guiding Midway Studios in a surprising turn of events. Stranglehold, released for Xbox 360 and PS3, continues the story of Hard Boiled with Yun-fat back in the lead role of police detective Tequila.
As a cult movie, Hard Boiled was not something everyone had seen before so quite cleverly the PlayStation 3 special edition of Stranglehold came packaged with a blu-ray of the preceding film.
That way, players could enjoy the movie and familiarise themselves with it before diving into the sequel. It was a brilliant use of Sony's blu-ray functionality. Considering it came with an additional extra features DVD, it was quite literally like buying a film and a game, perfectly packaged together.
Unfortunately of course, Xbox owners couldn't be afforded the same thing. But instead of a DVD of Hard Boiled, they received… the extra features DVD. And that's it. At least they could hear insights about the film they couldn't see.
Very clearly however, Xbox owners got shafted compared to PS3 player.