8 Video Games That Were Only Worth Your Money AFTER Launch
4. Fortnite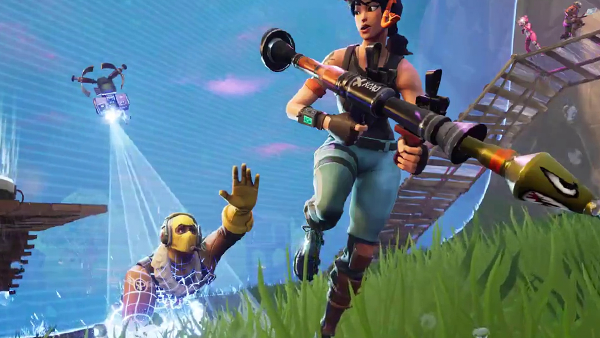 Fortnite launched last year and nobody cared. After an update that introduced a new mode, Fortnite became the biggest game in the world. Not a bad turn-around. When all is said and done, Fornite could be the biggest testament to game updates and patches, but it's too soon to see the forest.
Epic Games released Fortnite into early access in 2017 and it produced the excitement equivalent of a wet fart. It seemed like just another games-as-a-service multiplayer with its original Save The World mode.
Witnessing the record-breaking success of PlayerUnknown's Battlegrounds however, the team at Epic decided to implement a battle-royale mode into its base game, retaining the building mechanics that made it unique.
Amazingly, Epic's Battle Royale mode was developed in roughly two months! Thus, Fortnite Battle Royale was released as a Free-To-Play game in September 2017 on PS4, PC, Xbox One, and later Nintendo Switch. Within two weeks, 10 million people had played Fortnite, a stark contrast to the 1 million the game had amassed prior.
As of June 2018, following the Switch release, Fornite has over 125 million players. It is the biggest game in the world, and that wouldn't have been possible without a substantial update.