How Kingdoms Of Amalur: Reckoning Nearly Bankrupted An Entire State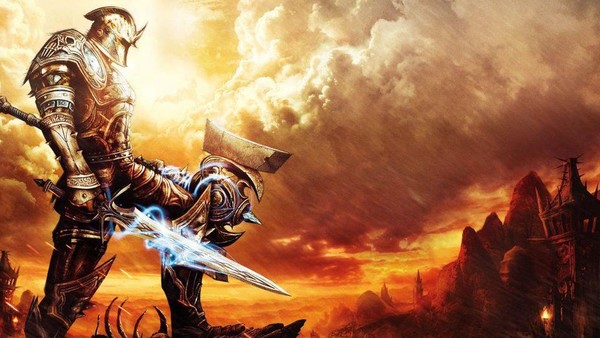 Drawing from his pool of high-profile contacts, Schilling managed to net the outstanding talents of both Todd McFarlane and R.A Salvatore. To give a sense of just how big a coup this was for a start-up project, consider that McFarlane has breathed life into comic lines across the multiverse and gave us the terrifying and much loved Spawn character. Meanwhile, Salvatore is a writer with a pedigree in creating lore for the likes of Star Wars, as well as penning The Silent Blade, a fantasy novel that bagged him an Origins Award in the year of it's release. Schilling had lofty ambitions for his game - and he was prepared to push to meet them.
Salvatore went on to write a full novel's worth of lore for the game during its production, something distinctly evident in every aspect of the game, from its weapons to its backstory, that hundreds of hours were poured into it.
But as you can imagine, such a level of depth didn't come cheap, and it was clear that despite putting a sizeable chunk of his personal fortune into the project, Schilling alone wasn't going to get as far as he'd have liked.
Enter the Rhode Island Board of Economic Development, a section of the local government working with the EDA to secure federal funding assistance for people looking to get businesses off the ground. If a project was deemed beneficial for Rhode Island in terms of boosting tourism, the local economy, or the job market, it would have a greater chance of securing funding. Schilling leaned on the latter, when he stated that if he were to receive a bursary he would be able to bring 450 jobs to the state by 2012 through the creation of 38 Studios.
[CON'T. P2/5]