10 Alternative Rock Music Videos You've Never Seen
Too offensive for TV or just offensively bad efforts?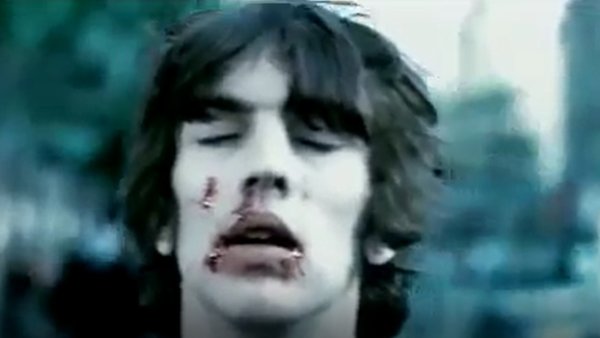 How else to entice young music fans than with an eye-catching video? If we're being blunt, this is the purpose of a music video. When MTV launched in 1981, having a visual aid to a song on repeat was a sure way to break into the mainstream. It was another way to reach audiences, but in short it was a marketing tool.
That's not to say music videos couldn't have artistic as well as entertainment value, though. Trent Reznor famously refused to follow the guide lines from MTV when he made his video for Closer - preferring to stick to his creative vision rather than submit to the will of the man. MTV might have been on the cutting edge of music entertainment but they still had their hang ups about certain things...
However, these days censorship is rarely an issue. Some groups end up creating alternative videos, either to help push their profile once the money starts rolling in, or because their original vision wasn't appropriate for mainstream release. With most videos being dropped on YouTube, artists can get away with a lot more than they did in the past.
10. In Bloom - Nirvana
In Bloom is one of many grimy gemstones nestled within the body of Nevermind. The fourth single from the record was released alongside a now infamous video, which sees the group parodying the Ed Sullivan Show. Kurt and the rest - dressed like a regular bunch of boffins - play with all the manners of a group of choir boys. Of course, it wouldn't be a Nirvana video without at least one guitar getting the sledgehammer treatment. The performance is intercut with the group adorned in dresses and trashing the joint.
Originally, however, there was a different video along with a different version of the song. Before the drumming powerhouse Dave Grohl joined the group, Chad Channing was the man behind the kit. The alternative version was set to be released as a single, but was scrapped when Channing left.
The accompanying video sees the group playing both live and in rehearsals, all intercut with the three cavorting around lower Manhattan - looking sufficiently anti-social. The sound of the track is significantly different, as Channing had timing and a certain energy, but his style paled in comparison to Dave Grohl - who could pound out the jams with an innately ferocious but tight rhythm.