10 Bands That Really Need To Call It A Day
When you've aged out your appeal and are playing the same single from 20 years ago, it might be better to take some time off.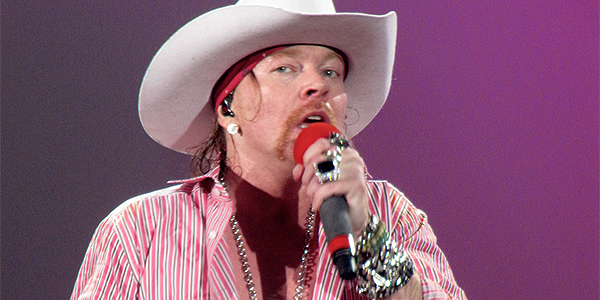 Whether it be the result of lingering egotism from their distant heyday or complete ignorance of any sentiment with which to ground them in reality, the musical landscape is littered with bands clawing onto past successes and yearning after halcyon days where their popularity was referred to in the present tense. Just imagine if music's most luminary figures - your Cobain's, your Morrison's and your Joplin's - were conducting their umpteenth greatest hits tour which sees them reeling off the big songs night after night, year after year rather than bowing out by getting their 27 Club membership card. Would the world remember them with such fondness and reverence? I think not. The acts gathered here should take a leaf out of Keane's book and realise when their tenure at the helm of pop culture is exhausted. Slipping into the integrity-eroding position of the nostalgia act - existing purely to bask in past glories to ever dwindling crowds - is all too freely practiced much to the detriment of a band's legacy. It's a long, slow descent back toward obscurity that could be offset by displaying even a minuscule sense of self-awareness. Each band mentioned in this list are long past their respective cultural sell-by dates and should have taken heed with Neil Young when he sang that immortal line on "Hey Hey, My My (Into The Black)"; "It's better to burn out than to fade away".
10. Blink-182
Let's face it, Blink-182 helped define the era of American Pie films and commercialised pop-punk. 'Take Off Your Pants And Jacket' and 'Enema Of The State' are juvenile yet infinitely enjoyable masterstrokes. 2011's 'Neighborhoods' on the other hand, well, the less said about that the better. Whilst "All The Small Things" and "Miss You" remain surefire crowd pleasers, the novelty of three dudes fast approaching their forties playing songs that spurt the lyrical maturity of a twelve year-old with a comprehensive knowledge of toilet humour, is wearing rather thin. After all, these were guys writing songs about the tribulations of high school well into their twenties; a fact which doesn't bode well for anyone hoping the trio will down the instruments and simply enjoy the fruit of their labours, living the easy life of regular royalty checks after 35 million records sold. Rather, Tom DeLonge and co. seem content in gradually grinding away at their legacy with a continual output of mediocre records that sees the trio joining the likes of Metallica and Iron Maiden in the cyclical nature of predictably recurring festival appearances and upside-down drum solos.
George Percival
Aspiring music journalist and cultural commentator. Connoisseur of all things noisy and weird as well as anything David Lynch has ever touched.
See more from George