10 Bands That Made The Same Song Twice
Even Better the Second Time Around.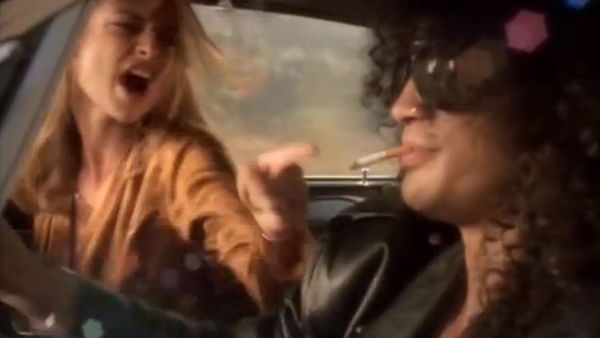 In the music business, you're only as good as your last song. Since many people try to milk as much as they can out of their one hit, it takes the true artists to make something just as good the second time around. Then again, it's sometimes a little easier to just make the same song over again if you want to.
Now when we're talking about doing the same thing twice, it's not just making a song that sounds vaguely similar to the first one. In every one of these cases, these bands have taken a song that they either already put out or included on an album and then decided to start from scratch and do the whole thing over again. Which begs the question, why would you go through all that work just to do it over again?
Well, normally it could be a Taylor Swift contractual thing, but in these cases we're focusing on giving fans a different perspective of what they already know. With a few more years under your belt, these songs tend to take on new meaning once the band decides to re-record them in a different setting, letting the song breathe a little bit more and updating the lyrics. Hell, in some cases, fans would argue that the artist managed to top themselves the second time around. Regardless, here are just a sample of some of rock and roll's song twins.
10. Soldier Side - System of a Down
As America was heading off to war, it was time for System of a Down to step up to the big leagues. Since the Bush regime was about to get a lot uglier than we realized, the experience of Mezmerize and Hypnotize gave us a much different perspective on the supposed patriotism that was being shoved down everyone's throats at the time. In between the more pointed material though, it all comes back to the everyman heading off to war.

On Mezmerize, Soldier Side almost serves as a sort of ominous intro for the album, as Daron Malakian just sets the tone for the darker side of war. With no real accompaniment, it almost acts as a calm before the storm here until BYOB picks up the pace and puts you right in the center of the carnage. Once you go through the rest of the album, you gain a lot more perspective until you're ready to take in the full experience on Hypnotize.
Compared to the first version, the closing song on Hynotize is almost like a funeral wake for all of those who will pass away for an unjust war, working so hard and realizing that they're going to die for nothing. Coming from the perspective of the soldier overseas, this is the moment where he loses hope and finds that there's no one left standing by his side. You can call yourself a patriot, but when you're in it for the wrong reasons, you're left with only darkness.