10 Bands Who Had Terrible Names Before They Were Successful
Limp Bizkit might not seem like the best name in the world, but it could have been much, much worse.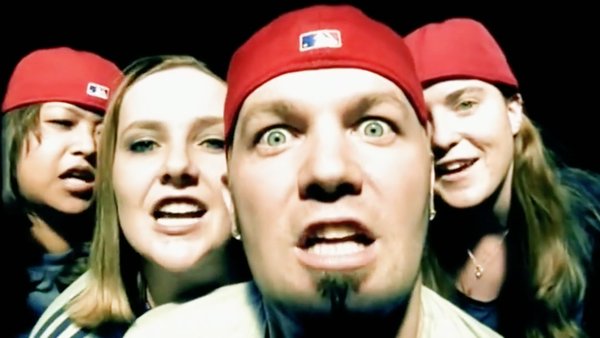 How important is a band's name?
"It sound like a first band name, doesn't it? It's so bad that the tribute bands don't sound worse."
That quote is from the vocalist of a band who, let's say, aren't doing too badly - Alex Turner of Arctic Monkeys, speaking with Q Magazine back in 2011.
Now, we're undoubtedly way too far down the line for an Arctic Monkeys rebrand, and you'd likely argue that either the name of Arctic Monkeys doesn't matter, or that it's been beneficial by differentiating them in a crowded market - but what about bands who have changed their names?
To make things clear, that's not just Panic! At The Disco becoming Panic At The Disco - although Brendan Urie's previous band name of "Pet Salamander" may have been a contender for this list had there not been ten other terrible, silly and sometimes downright offensive titles to present.
Following the recent renaming of Slaves to Soft Play, complete with an apology and calling their previous name "an issue", let's look at some bands who managed to make the decision early enough to change their names for the better.
It'll be left to you to ponder over the importance of a band name and whether the previous monikers may have been a hindrance to their success had they not made the switch...
10. Def Leppard
Well, where better to start than with the notoriously misspelt Def Leppard?
Don't worry, we're not suggesting the name "Deaf Leopard". Despite that being a suggestion at one point, the band was actually previously called Atomic Mass.
Atomic Mass formed in Tapton School, Sheffield in 1976 with Pete Doubleday on guitar, Rick Savage on bass and Tony Kenning on drums, with Pete Willis also joining on guitar, Andy Nicholas on bass and Nick Mackley on lead vocals.
A handful of other members came and went, before an 18-year-old Joe Elliott auditioned to become a guitarist following a chance meeting with Pete Willis after missing his bus. It was decided Elliott would become the band's vocalist instead, and he proposed a name change to Deaf Leopard - which he'd thought of when drawing band posters in art class.
Drummer Tony Kenning suggested a modification to Def Leppard so as to not be confused for a punk band, however he left the group abruptly before the recording of 'The Def Leppard E.P'.
A 15-year-old Rick Allen joined shortly thereafter and the band's big break came from 'Getcha Rocks Off' getting major airplay before debut album On Through the Night saw the outfit become one of the most polarising in rock.
Of course, what followed was more line-up changes as Phil Collen entered the fray, and seminal albums 'Pyromania' and 'Hysteria' sky-rocketed the band to success. Almost 40 years after their breakthrough, those spots haven't changed with Def Leppard remaining one of the biggest bands in rock!