10 Best Rock Bands From Ireland
The finest Irish acts from the Emerald Isle.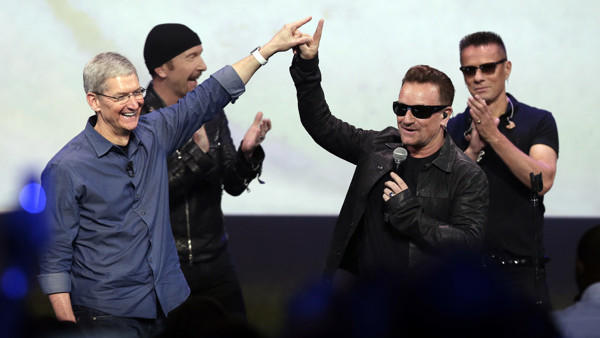 Few nations have as rich a musical history as that of Ireland. The oral tradition of the emerald isle has allowed stories and legends to survive for many a year in the form of song.
Rebel anthems, bucolic scenes, and political numbers have been passed down from generation to generation, with modern acts often keen to show their roots by firing up an old classic.
More recent Irish music has seen many strong scenes pick up, and the nation has a particular affinity for rock music. Over the past several decades, Irish acts have risen to the status of world beaters, touring stadia and gaining fans across the globe, while others have stayed smaller, with a less expansive but equally dedicated fanbase.
We'll be taking Northern Ireland and the Republic as a whole here, and the two countries' synonymous styles are disparate. The north's biggest exports often produce more work on the angry, political side of the spectrum, while the Republic's heavy hitters go for something gentler or more universal.
This is of course only scratching the surface of Ireland's finest bands - there's a ton of great stuff to explore.
10. The Undertones
The Derry-based Undertones formed and played at a time of great strife, as the Troubles raged across their hotly disputed city. While other bands in their orbit channelled the fighting and chaos into their music, though, The Undertones went the other direction, turning inwards and creating fantastic adolescent anthems by way of escape.
The universal nature of this music was the whole point, and is what keeps much of their work sounding so fresh and relevant today. The big hit is of course "Teenage Kicks", and while its lyric is prone to innuendo-laced interpretation, its sugary punk guitars and perfectly pitched sense of longing means it'll be evergreen.
The band grew up over their tenure, and while the hits like "Here Comes The Summer" couldn't last forever, their later records, like the underrated "Sin Of Pride", use the tension of the days in which they were recorded to create something moody and fascinating.