10 Best Rock Drummers Of All Time
The technicians behind the skins.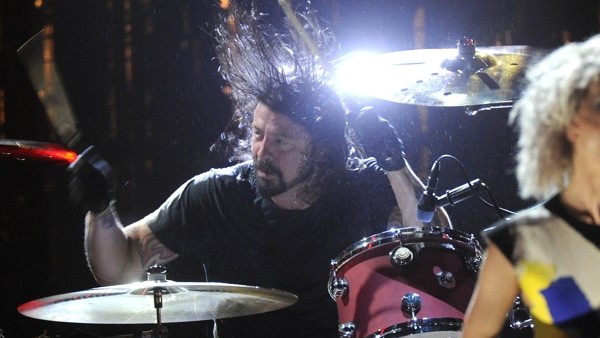 Drummers tend to be given a bad reputation in the world of rock music. When not making jokes about their intelligence level, many rock fans find it somewhat amusing that drummers get paid loads of money to what amounts to essentially banging surfaces all day.
On the other side of the spectrum, it's not about how you hit the drums but how you turn each hit into something more musical than just keeping a beat. Throughout the years, many drummers have come to the forefront of rock music and blew away the competition with their expertise with two sticks.
The key to any good drummer is how you give each musical piece the drive that it needs to be brought across to the audience. A band could write one of the greatest songs in the rock canon, but without the drums, the song wouldn't have a beating heart. Even though the singer is a band's voice and the guitar is a band's soul, the drums always tend to be the band's muscle. The best of these drummers deliver their strength to turn these band's songs from big to gargantuan.
10. Lars Ulrich
In thrash metal's glory days, Lars Ulrich was the Danish transplant who single-handedly gave birth to the band known as Metallica. With his lightning-fast drumming style, Ulrich took modern heavy metal and injected it with the aggression of Motorhead.
I will contest and say Lars' style has fluctuated throughout the years on the live stage, but each Metallica record always showcases some of the greatest thrash workouts that any drummer would dare to undertake. Even when the fills weren't quite as manic in the band's 90's material, Ulrich developed a drum sound on The Black Album that sounded like the snare was being beaten with the might of Thor's hammer. While not behind the kit, Ulrich also acts as an overseer of arrangements to make sure every Metallica track brings the pain as hard as it can.
There are many great thrash drummers that rose to prominence around the same time such as Slayer madman Dave Lombardo or Anthrax's Charlie Benante, but Lars' pedigree stretches just a bit higher. For many young musicians, Lars' work in Metallica is what made them love heavy metal music and want to pick up two sticks of their own, which is more than worthy of a metal god accolade.