10 Best Songs By The Who
Who sung the best rock anthems of all time? Yes, they did.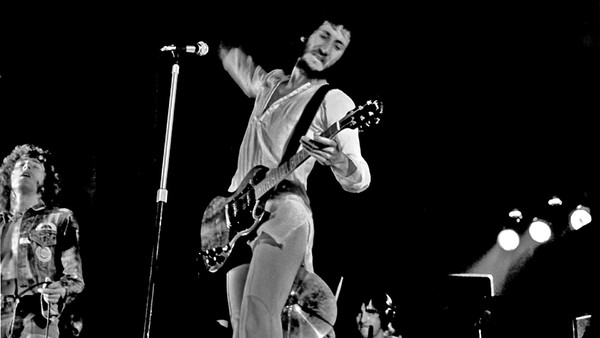 Famed for their unfaltering energy, iconic rock operas and the ferocious destruction of instruments on stage, The Who has always been closely tied to the heartbeat of British rock 'n' roll. They've sold millions of records worldwide and carved their name into the pop culture zeitgeist of the 1960s like few others.
The original line-up of vocalist Roger Daltrey, guitarist Pete Townshend, bassist John Entwistle and drummer Keith Moon were some of the most talented musicians of their day, launching an assault on teenage culture in particular with 1965's My Generation.
Spawning from the British Invasion of the 1960s, the band began their career as part of the emerging mod scene of the late '50s and early '60s, but would later develop that sound into more harder and diverse avenues. With a career that spans as long as The Who's, it's no wonder that their sound is as varied as it is.
A rock band as influential as The Who are bound to have a few influential tracks, but their best tracks read like the greatest of greatest hits...
10. Who Are You - Who Are You
1978's Who Are You was the last album to feature Keith Moon on drums before his untimely death three weeks after the album came out. His talents are fully showcased in the title track, providing a thunderous backing for the rest of the band to build off of. Roger Daltrey's strained vocals fit the song perfectly, with Entwistle's bass work and Townshend's guitar/synth layering contributing to the overall heavier sound.
Written by Townshend after a night out with Paul Cook and Steve Jones of the Sex Pistols, Who Are You has an overall feel similar to that of the emerging punk rock bands that were becoming popular at the time, whilst still retaining elements of the sound the band had become known for.
Released at a time when The Who's style of music was dying out, they still managed to excel at what they did best at a time when the genre was undergoing massive changes.