10 Best Songs Under 2 Mins
Not Wasting A Second of Time.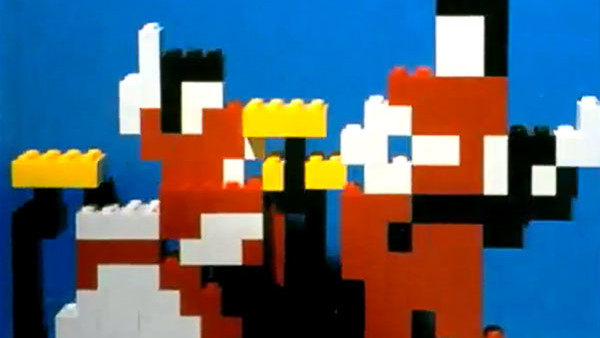 Music can often get a little too pretentious for its own good. For every great song, there are always a handful of artists who just want to stretch a song into a showcase for their technique and skillset. These tracks tend to get elongated to gargantuan proportions, but sometimes its better to just get in and get out fast.
Throughout pop music, acts have come out with songs that have packed a hell of a punch within a small timeframe. Instead of just fleshing out their song, these bands knew they had something good on their hands and saw fit to not mess with the perfection they already had. Most of these songs typically come from the punk end of the spectrum, but everything from pop to hard rock to alternative all have songs that make their statement before fading into thin air.
Whether it's from the harsher side of the spectrum or centered around getting you into a mood, these songs make you want to replay it from the top as soon as it finishes. Some bands may pride themselves on their grand spectacles, but here are a handful of acts who can make a huge artistic statement in the time it takes most of us to heat up a Hot Pocket.
10. Right on Time - Red Hot Chili Peppers
Length: 1:52
Across their lengthy discography, you can't really count on any Red Hot Chili Peppers record being short. Even their most accessible albums are known to be a bit lengthy, usually spanning a solid hour with a huge amount of tracks. Californication is a prime candidate for one of those albums, but a song like "Right On Time" is the perfect example of less is more.
Rather than the soulful ballads like the title track or "Otherside," "Right On Time" is the Chili Peppers at their least chill, with the funk rock BPM brought all the way up before settling it down for the groovy choruses. This song could feel the time frame of about 3 more Chili Peppers songs, but it never makes you feel short-changed, with John Frusciante squeezing every bit of life out of the chords he hits as Anthony Kiedis raddles off his verses like he's on the brink of sanity.
The verses may be a trip, but the "it's right on time" chorus is one of the most downtempo and catchy moments in the band's entire catalog, which shows the Peppers finding enough time to even put a key change into the mix. You may have been drowning in the California sun, but this song wakes you up from your stupor before "Road Trippin" helps bring the album to a delicate finish.