10 Best The 1975 Songs Ranked
Taking a look at the controversial foursomes greatest work.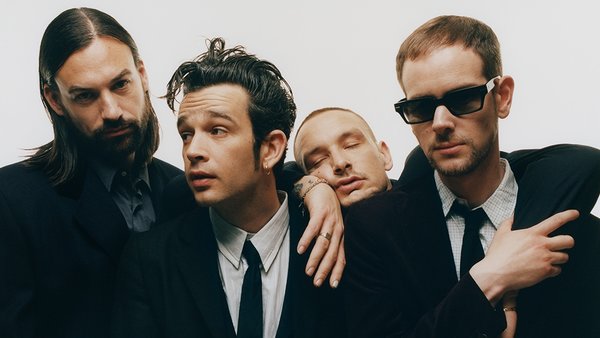 The 1975's Being Funny In A Foreign Language is due to release on 14 October, making this the perfect time to go back and enjoy the Manchester-based band's discography. Since their eponymous 2013 debut, The 1975 have been almost ever present in pop culture, touring relentlessly, and releasing full-length LPs at a prolific rate, coupled with a consistency in quality over their soon-to-be five albums that separates them from their contemporaries.
Constantly evolving and seeking to push the envelope in terms of subject matter and musical exploration, The 1975 have quickly solidified themselves as, though divisive, essential chroniclers of the absolute absurdity of modernity.
So, from the sparkling, fresh-faced disco-inspired pop of Girls and Settle Down, to the luscious instrumental passages found on Please Be Naked and I Like It When You Sleep, For You Are So Beautiful And So Unaware Of It, to the keen observations of modern youth in Frail State Of Mind, it's time to comb through the group's ever-increasing back catalogue and see if we can reach some conclusions on The 1975's ten very best songs.
10. Nana
Robbers narrowly missed out on the number 10 spot. While Robbers is a catchy, anthemic tune made for crowds to scream along to, Nana is a stripped back acoustic number with Healy at the most sincere and heart-on-sleeve he has been still to this day. A simple elegy to his Nana, the singer is heartbreakingly to the point on this track.
Subtle keys provide some atmosphere musically before drums and bassline enter in the middle of the song to give it some sense of momentum, before dropping out to highlight the stark honesty of the frontman's lyrics. A song like this is difficult to elaborate on, as it's brilliance lies in its simplicity, it's honesty, and in the intense relatability it possesses for anyone who has had the bad fortune to have lost a loved one.
Nana is positioned as the penultimate track on the outfit's second album album, giving it the effect of feeling like a wake, mirroring the subject matter, and is a genuine tearjerker.
Standout lyric:
I wish you'd walk in again/ Imagine if you just did/ I'd fill you in on the things you missed/ Oh sleepless nights, a grown up man dressed in white/ Who I thought might just save your life/ But he couldn't, so you died/ I don't like it, now you're dead/ It's not the same when I scratch my own head/ I haven't got the nails for it/ And I know that God doesn't exist/ And all of the palaver surrounding it/ But I like to think you hear me sometimes