10 Catchiest Rock Songs That Suck
"Are we having fun yet?" Hell no.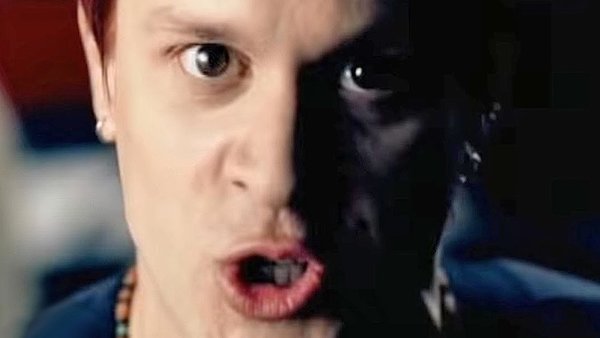 There's a certain type of song that we all find universal pleasure in. These songs represent the inescapable duality of humanity. Songs we love to belt out with all the conviction of Pavarotti, and in the same breath we have no issue denouncing them for the superfluous dross they are.
Lyrics and melodies, that for some inexplicable reason needle their way into our psyche and burrow themselves deep into our collective consciousness, only to be brought out during those special instances when everyone is that perfect level of intoxicated.
These are the songs that allows us to forgo our better judgment, and join in with sloshy beer hugs and table top dancing.
There was a particular time in the history of rock when these kind of tracks were most prevalent. The late '90s and the early 2000s yielded some of the catchiest choruses known to music lovers. But, looking at them in the wider context of rock, they were never going to be highly regarded.
Lacking in substance, nuance and good taste these are the catchiest tracks in rock, that upon closer inspection, suck.
10. She Hates Me – Puddle Of Mudd (2001)
The world of post-grunge rock was one of the more unpleasant hangovers after the Soundgarden, Pearl Jam and Nirvana party ended. Although the genre did birth bands like Foo Fighters, it also led to bands like Puddle Of Mud. Never was there a more aptly named group.
Like much of the popular rock music of this era, this song contained a jaunty guitar progression and vocal delivery, that presented a defiant and carefree attitude. It might have worked, if the lyrics weren't all about Wes Scantlin's inability to process being dumped. Fairly soon into the song, his lyrics betray a distinct lack of depth to his writing ability.
Scantlin's admiration for Kurt Cobain has always been evident. His vocal delivery has often strived to emulate his idol, and if we put aside his ill-judged and poorly executed rendition of About A Girl, he actually has some range (when he's not lip syncing).
Unfortunately for Wes, overtly immature song concepts and painfully literal lyrics, were never going to elevate his musical endeavours to the level of even Nirvana's least celebrated tracks.