10 Clues My Chemical Romance Are Gearing Up To Release A New Album
Get Your Eyeliner Ready - We Could Be Getting The Paper Kingdom After All.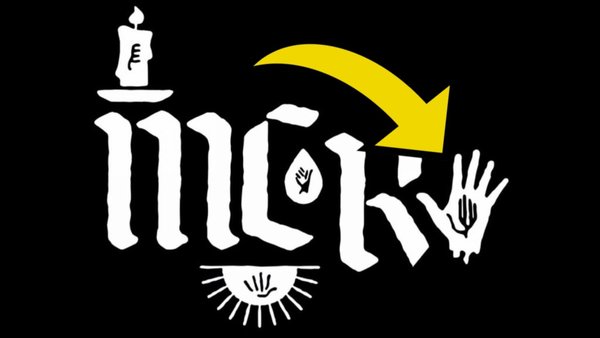 While My Chemical Romance fans are no doubt disappointed that the legendary band's long-awaited reunion tour has been delayed for a second time due to Covid-19, it seems like there may be a light at the end of the tunnel after all.
Mounting evidence makes it difficult to deny that the emo giants are gearing up to release their eagerly-anticipated fifth studio album, and many fans believe they will drop this as soon as the time is right. Unlike their British peers Bring Me The Horizon and You Me At Six, who have released albums during lockdown, the always-theatrical My Chemical Romance seem to be waiting for the perfect time to announce what will be their first record in over a decade to maximise hype.
Still, judging by a couple of high-budget videos complemented by original instrumental music, a brand-new logo that seems to spill the secret, and guitarist Frank Iero's slip-ups in a recent interview, there are plenty of reasons to think that we will be getting some brand new material from MCR at some point in the future.
Whether this will be a full release of the Paper Kingdom sessions the band teased before breaking up in 2013 is yet to be clear, but the witchy imagery inherent in the band's new runic symbols seem to hint towards My Chemical Romance's darkest record yet.
10. Frank Iero Seems To Have Let The Secret Slip
My Chemical Romance guitarist Frank Iero has never been known for being good at keeping secrets. Before the band's reunion was announced in late 2019, Iero came close to cracking under pressure any time interviewers would ask him about the band, and he has even since revealed that he dropped a couple of hints in interviews alluding to MCR's reunion.
In a recent rundown with Premier Guitar, though, Iero seems to have let slip something bigger. Showing off a pedalboard, the guitarist announced he used the equipment for "two Thursday live streams … and a couple of M-some recording stuff." He might have been quick to realise his mistake, but Iero seems to have let slip that he was working on some new MCR recordings before biting back his words.
Eagle-eared My Chemical Romance fans picked up on another potential slip-up. Frank says that he used a set-up while working with The Black Parade and Danger Days producer Rob Cavallo on "the last three My Chem records", before correcting himself to say "or the last two My Chem records, rather". (MCR's second record Three Cheers For Sweet Revenge was produced by Howard Benson, while the scrapped Conventional Weapons sessions were produced by Brendan O'Brien before the band switched back to Cavallo for Danger Days.)
This may be a simple mistake, but it's just as likely that Frank has let a big secret slip.