10 Craziest Onstage Incidents In Rock
Chaos at Stage Left.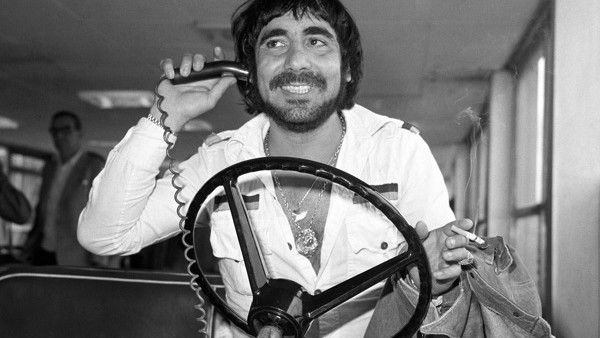 Being in a successful rock band is not always the walk in the park that you think it is. Compared to the extravagant lifestyle that the rest of the world sees, going from one show to the next can feel like groundhog day even when you're firing on all cylinders.
Hell, even when you're playing at the top of your game, the best musicians can find themselves getting into some weird situations from time to time.
Contrary to what you might think, the stage can also be a very unsafe place for the artists to be if they're not careful. With hundreds of thousands of people zeroing in on your performance, you're left completely exposed to the world. This makes you liable to not only stage fright, but also the chance bottles thrown at you or even the occasional stage crasher looking for their fifteen minutes of fame on stage.
Oh, and you also have to factor in the sheer amount of technical aspects of the performance, from the actual instruments to all the lighting fixtures and pyrotechnics that can really hurt you if you're not careful.
Regardless of how much was against them though, these professionals had what it takes to make the show go on.
10. Rob Halford Falls Off A Bike
In the grand scheme of metal music, Judas Priest were the first of their kind to really up their ante with the live show. From donning denim and leather when taking to the stage to eventually using a bullwhip on the audience, Rob Halford understood the importance of giving the audience a good visual performance as well as a musical one. Though the biggest draw came when he stormed in on a Harley, things took a much more painful turn during the Painkiller tour.
Just as the show was starting, Rob revved up his Harley, only to collide head first with a drum riser just before the set started. It took the rest of the band a little while to find him over the rest of the smoke lining the stage, with Glenn Tipton saying that he hadn't noticed until he almost stepped on him over the stage lights.
Ever the professional about it though, Halford retreated backstage for a few seconds until arriving back on stage with gauze over his nose to continue the rest of the typical Priest show. While his visit to the hospital didn't reveal anything too serious, this marked a turning point in the Priest's career, with Halford soon leaving the fold afterwards to pursue other musical projects. Even though we hold Priest to a higher pedigree than your average metal act, no one really needed that much of a trainwreck.