10 Deep-Cut Ghost Songs That You Need To Listen To
There's plenty of spooky delights to be found in Ghost's discography.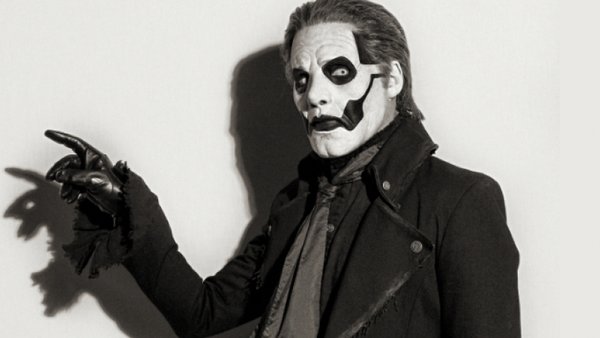 Love them or hate them, there's no denying that Ghost are one of the most dynamic and gleefully entertaining acts to emerge in the scene for quite some time.
From their humble beginnings as a spooky religious-themed metal throwback act, to their current run of selling out stadiums with their latest glut of anthemic arena rock, Ghost has only gone from strength to strength over the years. Over the course of their five albums, they've released numerous singles that have cracked the charts and become singalong favourites, but what about those elusive album tracks that keep their die-hards happy on a cold winter's night?
For every rock club favourite such as Square Hammer, Dance Macabre or Year Zero, there are a ton of fantastic tracks for the curious to sink their teeth into. We're here today to highlight ten fantastic Ghost songs that you should definitely check out.
None of the songs featured here have been released as singles, but many have become staples of the band's live sets, so these inclusions likely won't come as a surprise to fans of the band. For those who've yet to fully submerge themselves in the gloriously spooky world of Ghost, these are the ten deep-cut tracks that you need to get in your ear-holes immediately.
10. Mummy Dust
Ever since the band's debut, people have argued back and forth as to whether Ghost is a metal band. There are certainly cases to be made that they're more akin to hard-rock than any other genre, but its tracks like Mummy Dust that manage to keep their detractors at bay by showing off the band's penchant for the heavy stuff.

Kicking off with a bevvy of thunderous drums and chugging guitars, this track hits the ground running and very rarely takes a second to breathe before launching straight back into its hammering assault. The heavy backing aside, Tobias Forge shows off a different side to his vocals with a gravelly and overall more sinister approach. The lyrics are the usual occult silliness but delivered with greater intensity.
A staple of their live shows since the Meliora days, Mummy Dust is always guaranteed to bring the house down, and in the eyes of many Ghost fans, its live incarnation is far superior to the studio recording. Not only due to its added ferocity but because Tobias goes full hell-for-leather with his impressive death metal growls, which leaves us all wondering why they're so underutilised in the rest of the band's discography.