10 Essential 1980s Progressive Rock Albums
Signs of life during the second full decade of prog rock.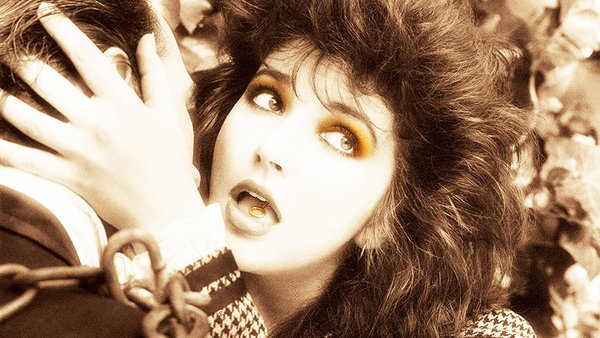 Established in the late 1960s, progressive rock grew out of psychedelic rock and art pop. By emphasizing quirkily poetic lyricism, complex instrumentation, lengthy durations, and imaginative visuals (including artwork and on-stage theatrics), it took popular music to new heights.
The first half of the 1970s, specifically, saw dozens of vastly skilled, creative, and influential bands putting deeply characteristic spins on the genre. Indeed, pioneers like Jethro Tull, King Crimson, Genesis, PFM, Yes, Rush, Pink Floyd, Gentle Giant, Kansas, and Frank Zappa spawned some truly magnificent material.
Although many of these artists continued into the late 1970s and '80s, if not the subsequent decades, the rise of newer kinds of music – punk, new wave, glam metal, disco, electronic rock, synth-pop, etc. – meant that a lot of them had to shift their sounds to stay relevant. Thus, plenty of prog rock aficionados felt that the genre's superlative days were over.
While they weren't entirely wrong, that doesn't mean that the 1980s offered nothing of merit. On the contrary – and as the following ten examples illustrate – numerous groups were still able to put out at least one or two classic albums. They may not be their best LPs, but they're nonetheless essential listens.
10. Camel - Nude
Founded and still led by guitarist/singer Andy Latimer, Camel embodied the best of the Canterbury scene.
Punctuated by uniquely sophisticated and imaginative – yet also extremely warm and welcoming – arrangements, textures, and melodies, their first several studio LPs were mesmerizingly soothing and sleek. It's no wonder why they influenced many later acts, such as Opeth, The Tangent, Änglagård, and Wobbler.
With 1978's Breathless and (especially) 1979's I Can See Your House from Here, the group gradually leaned toward more accessible and poppy material. Even so, they retained the essence of what made them special, and the same holds true for 1980's radio-friendly Nude.
A concept album based on the incredible story of Japanese soldier Hiroo Onoda, it immediately evokes classic Camel calmness via opener City Life. Sure, it's a tad simpler and lighter than, say, the imaginative intricacies of 1975's Snow Goose, but it's nonetheless a beautiful bit of mellow jazz-rock. Follow-ups like Drafted, Please Come Home, and Lies chart comparable courses, whereas Landscapes and Reflections act as highly mediative and scenic soundscapes.
All of it flows together quite well, and with its few instances of energized elaborateness – Docks, Captured, and the two-part The Last Farewell – Nude is absolutely lovely.