10 Even More Perfect 1990s Rock Albums With No Bad Songs
Reflecting back on some of rock's greatest marvels of the '90s.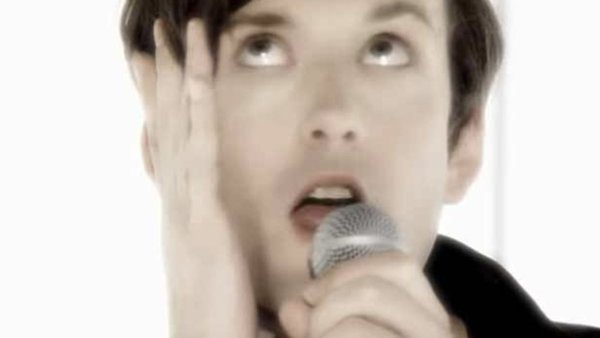 The rock scene in the 1990s was a glorious place, with established names and newcomers alike putting out some brilliant records. Here, it's a chance to explore ten particular treats served up by the '90s rock landscape.
Why, "more albums"? That's because this list is a sequel of sorts to last year's 10 Perfect 1990s Rock Albums With No Bad Songs. That means that offerings such as Californication, The Bends, August and Everything After, The Colour and the Shape, Nevermind, and Weezer's self-titled debut are all off the table this time out.
Still, thankfully the '90s produced a huge amount of phenomenal rock albums, meaning there's still plenty to mine from for this follow-up list. There's all-out stadium rock, there's brave and bold albums, there's indie and Britpop, and there's the odd serving of softer rock.
Taking all of that into account, then, it's time to take a deep dive back in time to explore ten timeless, flawless rock albums of the '90s. And if you've for some reason never heard some of these belters, well now's the perfect time to add them to your to-listen list.
10. I Should Coco - Supergrass
While 'lad' behaviour was running rampant across the British music scene in the mid-90s, one band who largely avoided all of that and instead just focussed on putting out belting pop-rock tunes was Supergrass.
It was Alright peaking at #2 in the UK charts that really put Supergrass on the map for most, with that song also giving the band a global platform due to it being featured in Clueless. But in reality, Alright was actually the final of five singles to be released from 1995's I Should Coco.
This debut album from the Oxford rockers was full of energy, humour and some ridiculously catchy, frenetic tunes. The fact that Supergrass managed to cram 13 tracks into just 40 minutes should tell you all you need to know about the pace of I Should Coco.
Alright may be the most notable song from this record, but it's far from the best. Sitting Up Straight has a racing, pulsing drive to it that can't help but hypnotise. Then there's the bobbing beats of Mansize Rooster detailing a young lad with an extremely large penis. And that's without mentioning the magnificent Caught by the Fuzz, where lead singer and guitarist Gaz Coombes reminisces about being caught with weed at 15 years of age and subsequently grilled by the police (and his mum!).
Supergrass were one of the standout UK bands of the '90s, and I Should Coco is the band at their most raw, their most fresh, and their most magical.