10 Famous Bands With Rotating Lineups
A Musician Rollercoaster.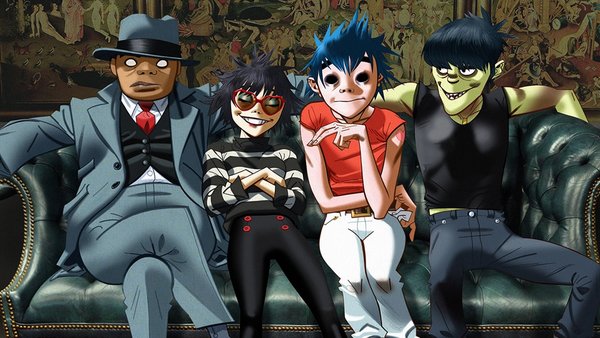 There's always a bit of a band of brothers mentality when it comes to most rock bands. Even if there's a de facto leader of the group, everyone seems to have their ideal rock band be the best of friends, always jamming in their free time and being psyched every time they take to the stage to deliver it to the people. That's the dream, but reality can be a lot different than what we think.
For all of the great songs that these bands have made, the people playing the music is almost an afterthought half the time, with musicians coming in and out of the group with only a few people at the front. Although there might be some core members that help steer the ship most of the time, the rest of the band tend to be looked at almost like musical pawns, being put in just the right place to serve their purpose before being pitched to find someone else.
The whole idea might sound callous and cold, but there's a method to the madness here. Most of the time, these artists have a certain idea in mind for their group, and that means getting every top of the line musician in tow to make sure you get the sound you're looking for. There might not be nearly as much camaraderie as you would find in other acts, but the results are worth much more than a paycheck too.
10. Deep Purple
In the aftermath of the Summer of Love, rock and roll started to take things in a bit of a different direction half a world away. Although the British Invasion may have kicked everything off with acts like the Beatles, the new sounds were focused on bands that were more gritty, taking their cues from blues artists and gaining major traction like the Yardbirds and Led Zeppelin. Deep Purple were far more eclectic though, and it would take an entire gang's worth of musicians to push the boundaries of rock and roll.
Originally forming as a sort of jam band in the vein of Vanilla Fudge, both Ritchie Blackmore and Jon Lord came to the conclusion that they needed fresh blood, drafting in Roger Glover and Ian Gillan and turning towards a more hard rock style with tracks like Highway Star. Despite the massive singles like Smoke on the Water, there was never a lot of a camaraderie in the band or anything, and one too many disagreements led to Roger and Ian being replaced by Glenn Hughes and David Coverdale, each bringing a more soulful tinge to their vocals.
Though most fans divide the lineups into different phases of the group though, only drummer Ian Paice has been there through it all, as Ritchie left the fray to focus on medieval music and Jon Lord officially retiring in 2001 and leaving Don Airey to fill out the keyboard parts whenever they played live. In that timeframe though, Deep Purple had dipped their toes into rock and roll, blues, classical, funk and everything else in between.