10 Flawless Rock Songs That Were Never Released On An Album
Too killer to be leftovers.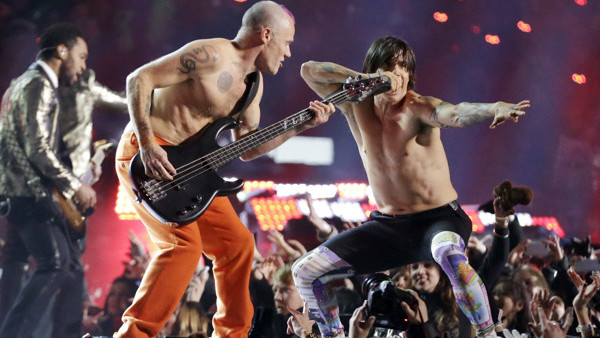 If a song is going to make it on an album, you're going to make sure it's one of the best that you've ever made. Regardless of what legacy you might have, you're only as good as your last record, so you better come up with the goods. Or you could go the way of these bands and just make your fans go searching for some of your best songs.
As much as these songs could have been the centerpiece for an entire record, they have always remained stand alone singles or add-ons released well after the fact. While it might be understandable why some of them might not have made the cut, these songs are nice departures from the usual sound these bands are known for, either being dips into new territory or fitting right in with their usual pop friendly appeal.
So why didn't they make it onto the album? Well, sometimes having a killer song might not equate to a good album track. These tracks might have just not fit well on the studio version of these records, and they were left to be released out into the wild without a real home. If your song has hooks like these do, they don't necessarily have to be on an album to do well. In this case, the crowd will end up coming to you.
10. All In the Suit That You Wear - Stone Temple Pilots
When throwing together a song, it's pretty easy to skimp out when doing something for a movie soundtrack. Outside of the days of the Beatles and Prince who would soundtrack an entire movie, having just one song added to a glorified mixtape is usually reserved for the material that wasn't quite good enough to fit onto the mainline records. So when Stone Temple Pilots actually made a kickass tune for the Spider-Man soundtrack, how did it end up falling through the cracks?
Around the time that Sam Raimi's first superhero film was about to hit theaters, Stone Temple Pilots made the song All in the Suit That You Wear for the film, complete with all of the greatest elements of prime STP material. While there's no real solo or anything, the riffs behind everything are sturdy as hell and Scott Weiland's voice is still in rare form, with the high pitched style of singing and screaming that he was known for doing in the days of Tiny Music.
At the 11th hour though, the producers decided to go in a bit of a different direction for Spidey's debut, instead going with Nickelback's Chad Kroeger to write the song Hero as the main soundtrack single. Managing to hold onto the rights to the song, STP eventually included the song as a bonus track to one of their greatest hits albums. While this was still the era of butt rock, just imagine what the first Tobey Maguire Spider-Man would have been like with this slice of kickass playing over the end credits.