10 Forgotten 60s Rock Bands Worth Rediscovering
LIsten to the most extraordinary sounds of the '60s you may never have heard before.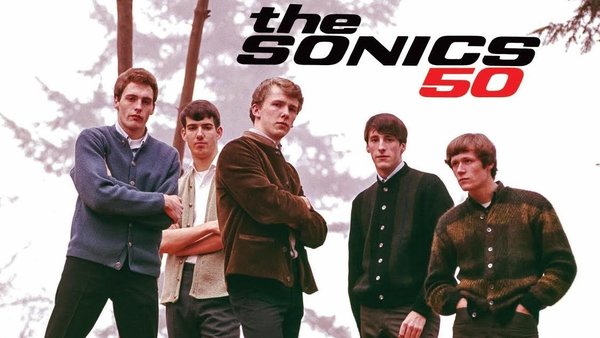 When it comes to popular music, you could make a good argument for the 1960s being the most significant and bountiful of decades, in terms of both quality and invention. It was an era in which listeners enjoyed an embarrassment of riches, from The Beatles to the Beach Boys, and from Bob Dylan to debut albums by Led Zeppelin, The Rolling Stones and Pink Floyd.
Little wonder, then, that amidst a sea of history-changing acts, there are many worthy '60s outfits who remain under-appreciated today. The reasons for each band on this list slipping under the contemporary radar are various and manifold.
Some, while commercially and critically successful in their time, have simply been overshadowed by the big-hitters name-checked above. Others never quite got the breaks, in terms of label support, or were undermined by internal instability.
Then again, a few of the groups presented here were simply ahead of their time and, unlike similar pioneers such as The Velvet Underground, the individuals concerned did not go on to enjoy notable solo careers, which would doubtless have sparked interest in their previous projects.
Certainly, however, each of the bands you will find below are well worth an investment of your time. Every band here has something significant to offer, and every band here can be proud of their recorded legacy.
10. Clear Light
West Coast psychedelic rockers, Clear Light, released just one, self-titled album, in 1967 on Elektra Records, before disbanding. A number of distinctive characteristics single out their sound, not least the inclusion of two drummers, plus imaginatively-blended elements of folk and classical music.
That sole album, notably, was produced by Paul Rothchild, who is of course better remembered for his work capturing the dark adventures of The Doors, and was engineered by none other than Bruce Botnick, whose skills behind the desk helped shape some of the most impressive acts of the time, including the aforementioned Doors, Love, The Beach Boys, Buffalo Springfield and Tim Buckley.
As for the band itself, the players were undeniably talented. Bass-player Doug Lubahn marks another Doors connection, having played on that band's early albums. Keyboardist Ralph Schuckett went on to map out a long and distinguished career, working with Carole King, Todd Rundgren, James Taylor and a host of others. Drummer Dallas Taylor would later handle sticks for super-group Crosby, Stills, Nash & Young. As Clear Light, they left behind an album of considerable artistry.