10 Great Covers Of The Beatles' Songs
These great covers of Beatles songs will renew your appreciation of the Fab Four.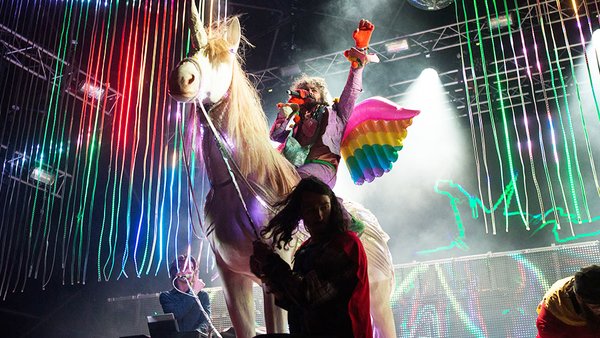 With writers of the calibre of John Lennon, Paul McCartney and George Harrison, it's no surprise that the number of covers of Beatles songs runs into the thousands. Inevitably, not all of these are going to be classics. Cheap rip-offs and soulless pop interpretations abound, but possibly more numerous are those covers which, understandably, fail to do justice to the originals.
It's arguable that it is the range of Beatles material, as much as the quality, which accounts for why so many artists and bands from such a wide variety of backgrounds have been drawn to their work. Rock, pop, psychedelia and the avant garde all feature in The Beatles' playbook. A good song is a good song, however, and can always be transposed to new setting with positive results.
A successful cover version respects the source material while adding something new, and every entry on the list below passes that test. From hazy reggae masterpieces to hard-edged funk, quirky indie and sophisticated jazz, there's something for everyone here. Beatles' fanatics will find much to enjoy, and even casual fans are sure to be impressed by the quality and imagination on display.
10. Lady Madonna - Lenny White
Lenny White will forever be remembered as one of the major innovators in jazz-rock fusion. White played alongside keyboard wizard Chick Corea in the highly influential band, Return To Forever, and recorded many fine solo albums, including 1978s Streamline, from which this cover of Lady Madonna is taken.
Ten years earlier, Lennon/McCartney had penned the song shortly before the band left for India. The track marked something of a return to rock 'n roll basics for The Beatles, following extended forays into psychedelia. This was largely welcomed by the music press, who had begun to espouse a view that a move away from psychedelia's excesses was needed (much as they would a decade later, when punk burst prog rock's bubble).
McCartney himself certifies that he sat down at the piano with the intention of writing a Fats Domino-style song. He specifically had in mind Domino's 1956 hit, Blue Monday, which chronicled the plight of the working man through each day of the week. Lennon helped flesh out the lyrics, with the pair choosing to focus on a female perspective.
White's version adds a funk-rock sheen which fits perfectly.