10 Greatest Career Resurrections In Rock History
Bringing Music Off Life Support.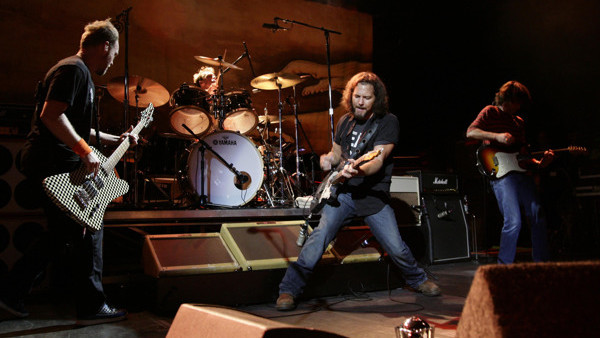 As any rock and roll movie will tell you, there's no distinct manual for crawling your way up to the top. No matter how much people like to make a spectacle of being in the right place at the right time, it's anybody's guess as to who will snag the top spot on rock's throne from one generation to the next. It's enough to get it once, but how many people can actually say they did it twice?
Across rock's storied history, many artists have weathered some of the biggest lows imaginable, only to come back even stronger from the brink. Along with just trying to put up with one another, these artists managed to tough out the storm and make quality music even though everything pointed towards disaster. These aren't just some pity cards being played either, as most of these bands took the proper care and time into their music to deliver the goods just as well as they did in their prime.
Without so much as a safety net, these artists took the gamble one more time and seemed to hit the reset button on their star power. It may be a tried and true saying, but in the case of these acts, what didn't kill them did actually make them stronger.
10. Metallica
On the metal side of the spectrum, it's hard to even narrow down how many career resurrections Metallica has had since their formation. From losing Cliff Burton in a tragic bus accident to weathering the storm of the metal purists in the '90s, it hasn't necessarily been the easiest tightrope being in these thrash legends. However, most people point to St. Anger as to where the functionality of metal's finest felt broken beyond repair.
Aside from the lackluster songs, the band truly felt separated, with James Hetfield almost quitting the group altogether just to hold onto his sobriety. Although we eventually got the tour to support the album, many wondered would there ever come a time for the thrash band we knew and loved to wow us again. As Death Magnetic proved abundantly, it was a pretty solid HELL YEAH.
Under the watchful eye of Rick Rubin, this was the return to form that most Metallica fans were waiting for since the late '80s, with songs that returned to the epic and sweeping sound of days gone by on tracks like All Nightmare Long. While not all aces from back to front (I mean, have you heard the production?), this was Metallica doing right by their fans and showing they still had something to say in their old age.