10 Greatest Ever Fleetwood Mac Songs
Taking a look back across the entire Mac library to find the best 10 songs from Stevie and co.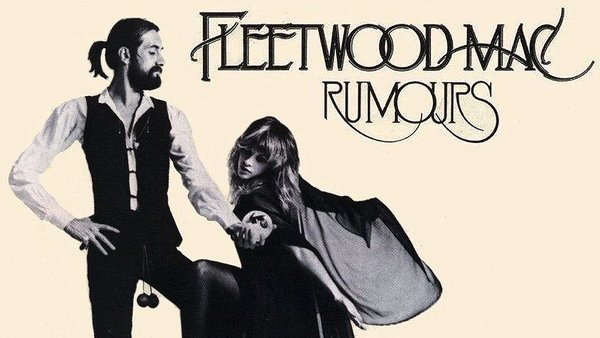 Having been founded in 1967 by Peter Green, Jeremy Spencer and Mick Fleetwood as a blues band in London, Fleetwood Mac have grown to become one of the most iconic and influential forces in music.
The band really rose to prominence in the mid-1970s however, following the arrivals of then-couple Lindsay Buckingham and Stevie Nicks. The pair helped the band find a more commercially successful pop rock sound, though the group would become known for their personal break-ups influencing the songs they produced, with the likes of "The Chain", "Dreams" and "Go Your Own Way" being the best examples.
The way in which Mac have been able to so consistently find beauty in even the most trying of times has helped make their music resonate with generation after generation of music fans, with their greatest hits still being to this day.
With 18 studio albums, 9 live albums, over 120 million units sold, a star on the Hollywood Walk of Fame, a place in the Rock and Roll Hall of Fame, and a Brit award in Outstanding Contributions to Music, here are ten of the greatest ever Fleetwood Mac songs.
10. Go Your Own Way
Released as the opening single to the acclaimed album "Rumours" in December 1976, "Go Your Own Way" was written by Lindsey Buckingham during the band's stay in Florida and perfectly encapsulates the torn relationship between the band's then-frontman and Stevie Nicks.
The song originally began life as more of a bluesy-sounding hit than what audiences are used to with the final result, with bassist John McVie employing a busier part before being told to rein it in by Buckingham. Go Your Own Way also features Hammond B3 organ dubs, layered backing vocals from Nicks and Christine McVie, as well as an assortment of percussion instruments such as maracas and cymbals.
However, the song's timeless legacy has undoubtedly been built off of the lyrics supplied by Buckingham, with the resentment and ultimate acceptance that his relationship with Nicks had come to an end coming across in a beautifully melancholic way throughout the track.
One of Mick Fleetwood's personal favourite songs, Go Your Own Way became the biggest pre-selling title in Warner Bros' entire history, as well as one of the band's best sleeper hits, having only initially entered the UK charts at 38 upon release.