10 Greatest 'Legacy Of The Beast' Set Songs From Iron Maiden
Reviewing the essential songs, as Iron Maiden's juggernaut live show rolls on in 2022.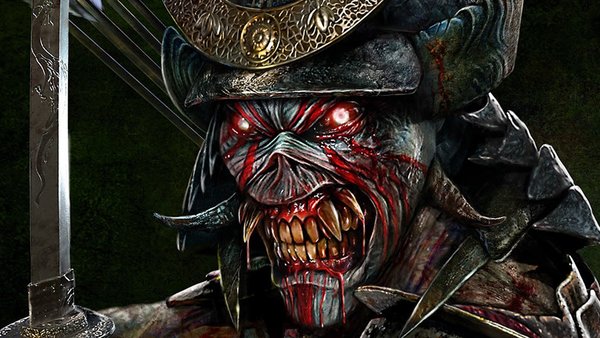 40 years on from the release of their groundbreaking third album The Number Of The Beast in 1982, Iron Maiden the undisputed kings of British Heavy Metal have resumed their pandemic-delayed greatest hits tour, The Legacy Of The Beast, which they have been taking around the arenas and stadiums of Europe this Spring and Summer.
Maiden also released a brand new album, Senjutsu, in 2021, the 17th in their esteemed catalogue. Based around an ideological theme of ancient Japan, the record even sees their legendary mascot Eddie The Head dressed in full-on Samurai attire.
Across this tour so far, the iconic band appear to have lost none of the enthusiasm for providing huge stage sets to accompany their music, and Iron Maiden sound just as great now as they did in their 1980s pomp. For The Legacy Of The Beast, the band have now created a set peppered with some of the greatest older songs in their arsenal, mixed with the best of their new music to create a unique and fresh concert experience for their thousands upon thousands of adoring fans.
The finest cuts from their current show looks a little something like this...
10. Iron Maiden
Iron Maiden announced themselves with their self-titled debut album released in 1980. The album featured a collection of songs the band had written and performed over years of grafting live, largely in the East London pub and club circuit of the late Seventies, where they amassed a cult local following.
Singer Paul DiAnno was with the band during this early period, performing on their first two studio albums, and this self-titled track was somewhat of a trademark anthem for the band and has remained so throughout their long career - almost always sitting at the very end of the bands set.
The track, written by band leader and bassist Steve Harris, has a raw punk-esque attitude and epitomises the band's sound during their early days, at the beginning of their journey and at the start of the New Wave Of British Heavy Metal movement.