10 Greatest Rock Albums That Are Totally Acoustic
When the Rock Riffs Go Unplugged.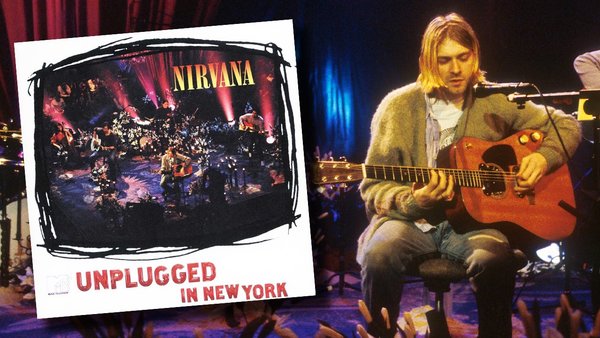 Most people tend to associate the electric guitar as being synonymous with rock music. Ever since Chuck Berry first arrived on the scene with Johnny B Goode, every other rock fan wanted to plug into amplifiers of their own and make music that could shake their entire house. Electric guitar is just the flash though...the real masters know how to make the acoustic guitar rock.
With the acoustic as your foundation, it almost feels like you're kneecapping yourself, since there are no opportunities for flashy effects or anything. However, that's the real litmus test for any good rock song. If it's able to be played in its purest form on the record, you know you have the makings of a fantastic song on your hands. Compared to the louder acts of their ilk, these artists were able to be sonically naked in front of their audience and managed to pull it off with ease.
While the actual lyrics speak for themselves for the most part, these also do a good job at showing where the artists are at the time, either going into new territory or coming to the end of the line. Instead of breaking out the devil horns for another go-around, it's time to raise your lighters for the more downtempo sides of rock.
10. Clapton Unplugged - Eric Clapton
At the start of the '90s, the rock world didn't really know what to do with their legacy acts. As grunge and alternative music started to become the order of the day, most of the rock godfathers were either breaking up their bands or going through some of the sore spots of their recording career. Despite not really having a set formula for success, Eric Clapton unpacked his acoustic and ended up making history.
Long before MTV Unplugged became a heavyhitter for rock acts to play, Clapton was one of the first to really popularize the practice on Clapton Unplugged, complete with some of the best playing he had done in years. Across blues standards like Before You Accuse Me and the weepy ballad Tears In Heaven, Clapton feels like he's grown into the seasoned rock idol, almost rediscovering these songs in his old age. The standout though has to be his update on Layla, which turns the rock and roll angst of the original into a plaintive bluesy ballad.
While some of this may fall into dad territory pretty quickly, there's no denying that Slowhand still had the chops to wow his audience when he wanted to. Even though the sounds of Pearl Jam were what the kids were listening, this showed that a genius was still walking among us.