10 Greatest Rock Anthems Of All Time
Singing Along to Every Word.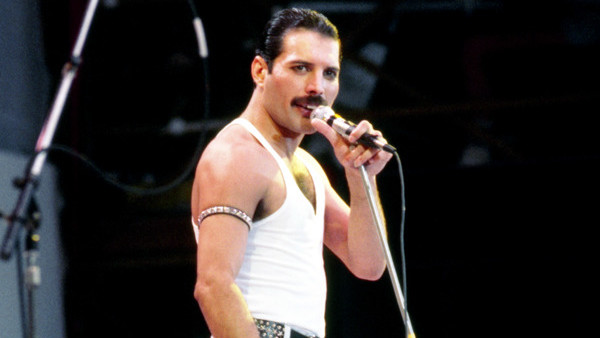 Most rock listeners don't really need to get acquainted with the rock anthem. For all of the more experimental stuff that happens in the world of rock and roll, it more often than not just comes down to the mammoth singalongs that you can scream with whenever the hook comes on the radio. Then again, an anthem comes in different shapes and sizes.
From every stripe of rock music, bands have come through with anthems that sometimes feel more important for the greater rock community as a whole. Whether it's something new and refreshing for the genre or just a kick ass song, these tracks ended up changing the game in their respective fields when they were released. At the same time, rock isn't always about being in the right place at the right time. Every now and again, the song just catches on because of how well it fits inside your mind, with the relevance being an afterthought.
Hell, sometimes you don't even need a real theme, only just a few lines to really seal the deal of your tune. They can make you laugh, cry, or energize, but above all else, these are the tunes that make you feel like you can take on the world. When it comes to rock and roll, these are your calling cards.
10. Dream On - Aerosmith
There's not one band in the entirety of the rock scene who is unfamiliar with the power ballad. As opposed to just hitting you over the skull again with another heavy riff, this is the moment when you take things down a notch and show your more sensitive side. In Aerosmith's case though, Dream On is firmly on the POWER side of the power ballad.
Long before Aerosmith was even an idea, Steven Tyler originally wrote this song at the end of summer when he was feeling lonely. Taking a few cues from his father background in classical music, Dream On became Janis Joplin by way of Bach, with strange cascading chords going over a tale of what happens when you waste away your life. As if to pull himself out of his depression, Tyler's lyrics are incredibly optimistic, vowing to punch through any hardship until you become the person you want to be.
As far as the construction was concerned, the song was destined to be a hit, only to fall off the charts once Aerosmith's debut bottomed out. After they eventually picked up steam though, the re-release of the song became one of the biggest songs of all time, going on to be the template for other epic ballads from the likes of Motley Crue and Def Leppard. While this may be a tough singalong, you're sure as hell going to be feeling it every step of the way.