10 Greatest Taylor Hawkins Moments In Foo Fighters Songs
Tales From the Legend.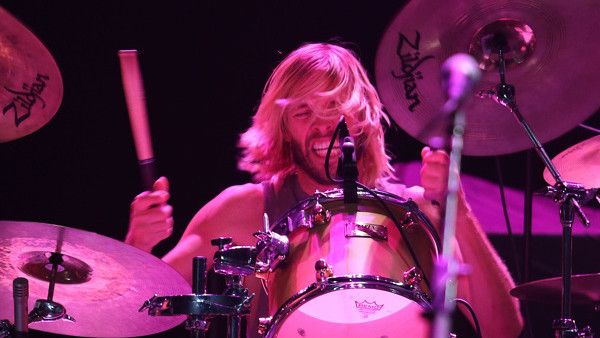 Some of the brightest stars in the rock world tend to be taken for granted until they're gone. It's not that we had loved them any more or less since their passing, it's just that we may not have known what we had on our hands when we had them around. As life goes on though, circumstances can change things up a lot.
In an instant, the world is now coming to grips with the sudden loss of Taylor Hawkins of the Foo Fighters. From everything that has been said, there has never been one person who's had a bad thing to say about the man, always being a ray of light during every performance and always being in the music business for the right reasons. Although the Foos' were always Dave Grohl's band through most of their tenure, the raw power behind the kit never really went away with him behind the mic.
In honor of Taylor, this is just a small helping of the tracks that he contributed to with the Foo Fighters, whether that be in spirit or just the raw power behind his playing. Some might call them too flashy or too straightforward, but Taylor always knew what the song needed to push everything forward. We love you Taylor, we miss you, and here's hoping that you're knocking one back with Neil Peart and Bonzo up there.
10. Marigold - Skin and Bones
For most of the songs on this list, it would be easy to just pick the most beast mode moments that Taylor has made in rock. Even before the Foos, he was already a savage behind the kit killing it with Alanis Morrissette, so no one was going to deny that the man had some serious chops. Being a musician is more than just being able to play though...it's about how you listen as well.
In the first acoustic shows that the Foos played as part of their Skin and Bones tour, Dave decided to dust off his old Nirvana B-side Marigold and give it a shot for the first time. When you get into this territory, you're already tempting fate because of where the song comes from, but Taylor knew exactly what to do when it came time to bring the full band in.
Since the original is just this spare acoustic cut that was thrown onto the B-side of Heart Shaped Box, Taylor's drumming is just a slight pulse that keeps the entire thing moving. Although the acoustic cut On the Mend was indirectly inspired by Hawkin's overdose, this is where he had one of his classier moves in his drumming career. This song may have been on life support for years after the unraveling of Nirvana, but what really makes it go in this version is Taylor giving it a heartbeat again.