10 Hard Rock Albums Saved By One Song
They might have started poorly, but these albums had anthems on them...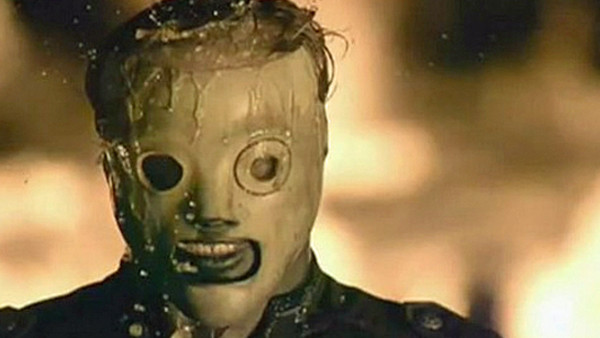 Some albums seem cursed from their very inception. From the first time the band enters the studio, everything from drug abuse to writer's block can prevent them from delivering their A-material. Even with these doomed projects, there are a few glimmers of light poking through the cracks.
These sessions might not have been going well, but these songs were able to pull the band out of the doldrums if only for a few minutes. As opposed to the misguided songs across the rest of the record, these tunes are punchy and to the point with the same type of energy these bands have during their finest hour. Though some of these bands may not look proudly on these albums, more often than not they have fond memories of at least recording these tunes.
Does that mean that every single album on this list is bad? That's certainly up for debate. Some of these records are even considered to be staples of the genre, but they wouldn't be half of what they are if not for this one song coming out and sending them over the top.
These albums may have had a rough start, but these songs were the lynch pins of the entire process.
10. About a Girl - Nirvana
Nirvana are often cited as the reason the alternative scene spread like wildfire in the early '90s. Off the strength of Nevermind and In Utero, these guys were the antithesis of all the fabricated bands coming out during the tail end of the '80s. While their mainstream releases often get their rightful praise, their debut Bleach is where things get a bit complicated.
Recorded for just over $600, the entire album feels like a product of the Sub Pop scene rather than the first steps of the biggest band in the world. However, there is a hint of the more classic things to come on "About a Girl."
Whereas most of the record is an eclectic mix of punk, new wave, and noise rock, this tune follows a typical pop formula and includes one of the most memorable choruses of the band's career. While riffs like "Negative Creep" can get the fire started to this day, this track is probably what the Beatles would sound like if they were born as disenfranchised hipsters.
The track ended up having so much staying power that the band eventually opened their Unplugged performance with a stripped down rendition of the song. While it might not have the might of "Smells Like Teen Spirit" yet, this showed Nirvana could bang out a quality tune amidst the jams.