10 Hard Rock Bands That Should Be In The Hall Of Fame (But Aren't)
Why these guys aren't in there is a total mystery.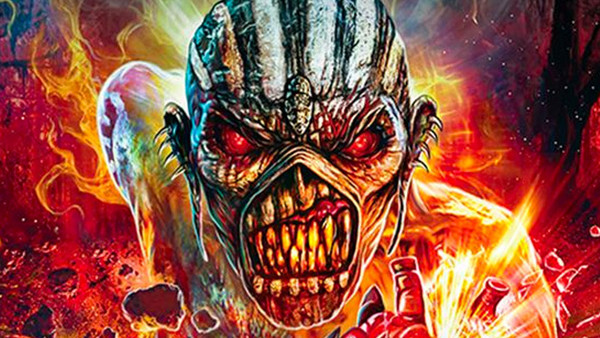 In 1983, Atlantic Records chairman Ahmet Ertegun founded the Rock and Roll Hall of Fame on the shores of Lake Erie in Cleveland, Ohio.
Since then, the Rock Hall has welcomed hundreds of bands, artists, songwriters, promoters, and session musicians into its hallowed collection, commemorating the best of the best from the worlds of rock 'n' roll, blues, jazz, soul, disco, funk, rap, and many more genres besides.
But what about the heavier side? How much space does the Hall have for those who like their hair long, their t-shirts greasy, and their heads moving backwards and forwards at a rapid pace?
As it turns out, not much.
A minute percentage of those in the Hall could be classed as "hard rock", which means that some of the biggest heavy hitters of all time have yet to receive their invitation.
The following ten bands are all conspicuous by their absence. Some haven't even been nominated, which is an even bigger crime!
Hopefully at least one of these excellent groups makes its way into the Hall someday soon. If not, then we'll meet you at Lake Erie with our flaming torches.
10. Steppenwolf
In 1968, American-Canadian band Steppenwolf released the track Born to Be Wild.
Over fifty years later, it's still the only Steppenwolf song most people.
That's not to say that the rest of their output hasn't been up to scratch. Songs like Magic Carpet Ride and Rock Me are huge tunes, especially considering the time that they came out. But for most people, it's all about this one.
The song became iconic for its appearance in the motorcycle movie Easy Rider. Thanks to that, it's now impossible to even think about that mode of transport without humming the riff in your head.
It's also got the first recorded lyrical use of the phrase "heavy metal." The track has been inducted into the Hall, so now it's time for the people who made it to also get their flowers.
There are plenty of Hall of Fame acts that got in there off the strength of one song, so why Steppenwolf have been left off is a total mystery. They helped lay the groundwork for the modern metal genre and their best tunes still kick ass to this very day.