10 Hard Rock & Metal Bands Who Have NEVER Changed Lineups
Musicians Sticking To Their Guns.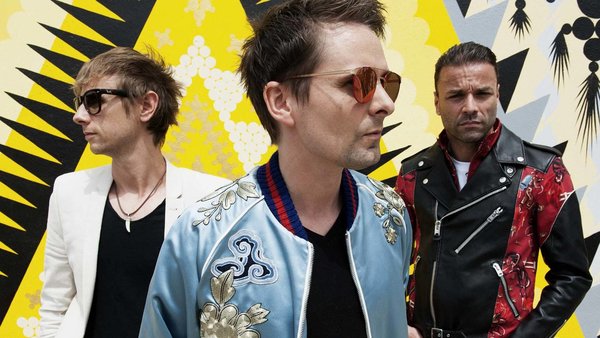 Most rock bands are like being in a marriage between your musician friends. Despite having creative dustups and occasionally getting on each other's nerves, you always try to come back to the common thread that united you all in the first place. Whereas some might fall through the cracks every now and again, these bands managed to make the good times last for much longer than you thought.
Over the years, it almost seems statistically impossible for an act to keep all of their original members. From opposing opinions to drug overdoses to even the tragic casualties of rock and roll, this genre has never really been known for its consistency among members. Then again, these aren't normally your average musical outfits either. Across each of these bands, the musicians in question have developed somewhat of a familial bond with each other, almost as if every member is an extension of the greater scope of the music.
While there may be some stars that shine brighter than others, it's clear that no one in these acts could have be considered dispensable for any reason. Even though it's easy to get caught up in the rock and roll lifestyle, these guys have never lost focus and stayed the course until the bitter end.
10. Alter Bridge
The early '00s era of rock is generally seen to be a bit of a musical wasteland. For as many acts were coming out of the underground at the time, a lot of what was happening on the charts was either disposable pop punk or the last traces of nu metal holding on for dear life. However, something funny clicked when Alter Bridge rose to prominence.
Compared to the other hard rock acts of the time like Nickelback and Staind, these guys felt like a well-oiled machine from the moment you heard their music, which comes from their unique chemistry with each other. Though the crux of the group have been together since their iteration in Creed, the addition of Myles Kennedy into the mix was just what they needed to reach even further, with a voice that was strong enough to take on some powerful screams.
Unless you want to get really pedantic and see this as Creed 2.0, you wouldn't find some of Mark Tremonti's face melting lead breaks being put over Scott Stapp's nasal drone. No, this is exactly the kind of rock music that the scene needed to still have a voice both in the charts and amongst their contemporaries. Forget the typical band dynamic...Alter Bridge feels more like a brotherhood.