10 Hard Rock Songs By The Beatles
The Fab Four's most raucous recordings.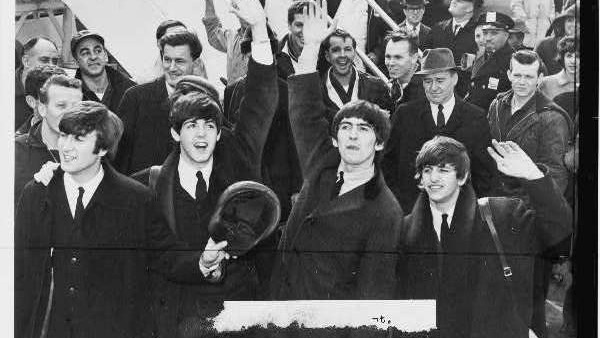 It's no secret that the Beatles' music had a huge influence on rock music as a whole. With each passing release, the band took the rock genre in bold new directions from folk rock to psychedelic rock to even progressive rock. That being said, the Beatles could also get incredibly nasty on their recordings.
While the band may be known for the great love songs they have written throughout their career, each of the band's eras had songs that hit with an unstoppable musical force. Whether it was in their Cavern-club early days or their late-period masterpieces, there was a good chance you could find a song that stood out among the rest when it came to raw aggression.
It was these songs that helped the group invent some of the more forceful music to come, from heavy metal to prog to punk rock. Whether it be through happy accident, drug influence, or by design, the Beatles' knack for coming up with driving hard rock tunes made them one notch above the rest of the British Invasion bands of the era. If you're in the mood for some more hard rock brilliance, then let me take you down, cause that's where I'm going to...
10. Twist and Shout
When the group were just starting, the band's use of studio experimentation on their recordings was a distant vision of the future. Upon recording their debut record Please Please Me, the Beatles sauntered into Abbey Road Studios and cut almost the entire record completely live from the studio floor in a single day.
Though most of the band's material was the typical pop and R&B infused rock of the day, their cover of the Isley Brothers' "Twist and Shout" was the most rip-roaring track from their concert setlist. Coming at the very end of the evening, the band had pushed themselves to the absolute brink the entire day and saved their most ferocious cut for last.
John Lennon was also nursing a cold at the time of recording, which left his voice raw when it came time to do his final vocal. After much anticipation, Lennon went into the studio, removed his shirt, and proceeded to shred his vocal cords for one of the greatest displays of raw aggression ever put in a rock song. While grander musical ambitions lay ahead of them, "Twist and Shout" shows the group at their bar band beginnings, ready to conquer the world with their rock n roll fury.