10 Hated Songs Much Better Than Their Reputations
The songs you love to hate.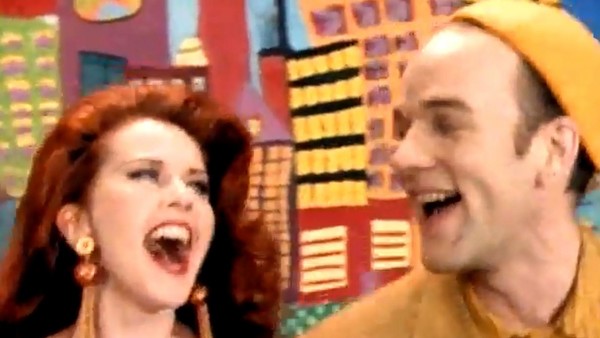 No matter how much we would like to admit it, no musician is perfect. Regardless of a band's previous pedigree, no one can keep the artistic fire burning for the rest of their days. Even amongst the greatest bands of all time, there are songs that lurk in the shadows as the most reviled pieces of music ever to infest the listener's ears.
Then again, are they all that bad though? Don't get me wrong, there have been many artists who have come out with outright crap throughout their tenure, but some of the mudslinging that these songs have had to endure is far from warranted.
Most of the time, these bands come under fire because the song doesn't sound like they "should," but there's nothing necessarily wrong with trying new things. On the other hand, some of these tracks have the opposite problem, with fans saying it sounds too much like the band's usual formula. Instead of looking at what the song isn't, more often than not these songs stand up as fine bits of music just the way they are. Even if it might not be what you are expecting, these songs deserve to be shown just a little more love.
10. Green Day - Nuclear Family
With the release of Green Day's trilogy of albums under Uno, Dos, and Tre, fans had high expectations only to be lured into a perpetual state of boredom by the end. Although there are some underwhelming moments at many points in the trilogy, the albums are not devoid of their bright spots.
For instance, the first album Uno kicks off pretty strong with "Nuclear Family," with its crunchy guitars and punchy interplay between the guitars and drums. Billie Joe Armstrong's lyrics are a bit dopey, but the chorus is pure Green Day tunefulness. The song even has an extended section where Mike Dirnt's plunky bass line takes center stage. The song's mock countdown also brings the song to a pretty satisfying conclusion.
Compared to the band's more operatic points on American Idiot, this song does admittedly feel a little bit stale, but it's not meant to be heard on a bombastic level. This is Green Day at their most power pop, where they were taking the best elements from bands like Cheap Trick and turning them into short bursts of delectable ear candy. Though the trilogy may have burned many Green Day fans pretty badly, this is one of the few gems hidden amongst the three-album set.