10 Least Festive Christmas Songs Ever
Never mind the jingle bells, here's the weirder end on the Christmas hit parade.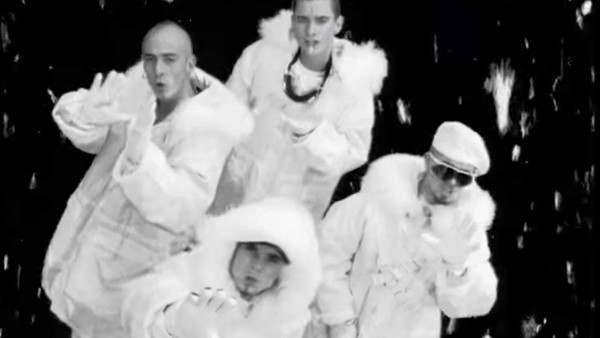 In the 1970s, it seemed like everyone who was anyone in pop had to have their own Christmas hit. Slade, Wizzard, John Lennon, Elton John, the list goes on. This tradition carried on into the 1980s with the likes of Wham! and Shakin' Stevens but by the 1990s things had trailed off quite drastically.
It seems like fewer acts now bother with Christmas songs, the closest modern day equivalent being the John Lewis Christmas Ad cover version.
What this means is that most of us have grown up with an established set of Christmas tunes that get dragged out every year.
We hear them on TV, on the radio and in shopping centres. They're inextricably linked with turkey and tinsel and we know them back to front before we're old enough to engage any critical faculties.
As we get older these same tunes wrap some of us in a warm nostalgic glow, while others are sick to death of them. Either way, we seldom stop to consider just how weird some of these tracks are. There's a deluge of eccentricity in the pantheon of Christmas hits that goes overlooked.
Some of these songs are about as festive as Ebenezer Scrooge, before he had that breakdown and started seeing ghosts...
10. The Kinks - Father Christmas
The Kinks are a great and highly regarded band and their Christmas song, Father Christmas, is twice as catchy as the common cold but in a good way. Strange then, that The Kinks don't enjoy the same Yuletide ubiquity as Slade and Wizzard.
Strange, that is, until you listen to the lyrics. The opening line is already enough to put off parents. "When I was small I believed in Santa Claus/though I knew it was my dad." You don't want this played at a kids' Christmas party. Too many awkward questions on the way home.
Then singer Ray Davies goes on to tell us about the time he played a department store Santa. He gets mugged by a gang of kids who eschew presents in favour of cold hard cash. Actually, the gang's ringleader does express an interest in one gift: "if you've got one I'll take a machine gun/so I can scare all the kids in my street."
By the end, the lyric tries to steer towards a, "think of those less fortunate at this time of year," message. Too late. It's the "Father Christmas, give us your money," refrain that will be stuck in your head for days.