10 Legendary Rock Shows In Music History
Leaving It On the Stage.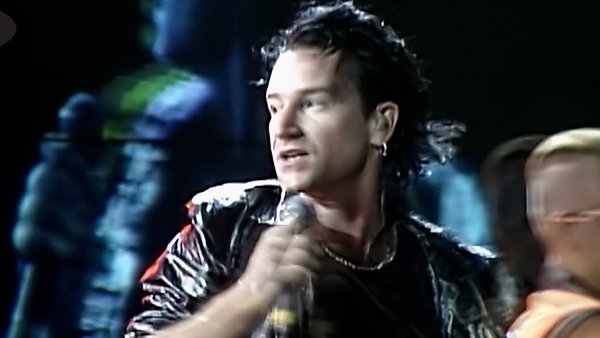 Everything in music always comes back to the idea of performance. Though there are plenty of acts that have tried to build their songs from the ground up whenever they enter the studio, there's a certain beauty that comes with finally getting to deliver that magic to the people directly. And in the best cases, some of these shows manage to transcend music altogether.
For as many of these shows may have just been great performances, there was always a certain X-factor to these nights that made them a spectacle to look back on. Regardless of the setlist or even the crowd, these shows carried some weight for the bands in question, whether that be the dynamics that were going on in the group or the last great show they would play in years. Either way, it made for something that was unlike anything else when they actually plugged in for the first time.
For all of the electric energy that was coming from the stage, the audience was just as important in most of these cases, giving their screams and acting almost like another instrument in the band whenever they were playing. This wasn't all just about rocking out though. After you came out of these gigs, you knew that things were never going to be the same again.
10. U2 ZooTV Tour
There are probably still a handful of U2 fans that almost come to the band more for the live show than anything else. Outside of their views on politics and occasional rock star behavior, everything fades away when they take to the stage, being in communion with the music as they take their fans on a journey. Things were already at their peak during the Joshua Tree tour, but they made things a bit more larger than life a few years later.
With Achtung Baby's focus shifting to more electronic soundscapes and over the top rock star songs like the Fly, the Zoo TV didn't skimp on any of that bombast, making gigantic television screens that projected the band playing and giving Bono the opportunity to play up that Fly persona that he loved to the nth degree.
Aside from the music, the actual presentation of the music felt more like something ripped out of George Orwell's 1984, with the audience tuning into this dystopian future known as rock and roll. This would only become the template though, since this kind of over the top production would turn into the norm for big rock bands, adopting the massive screens and over the top light shows to suit their own needs. The tides for the rock scene were already shifting at the time, and U2 made sure that the next few years would be even more interesting.