10 Modern Rock Bands You Need To Listen To
Rock's Best Kept Secrets.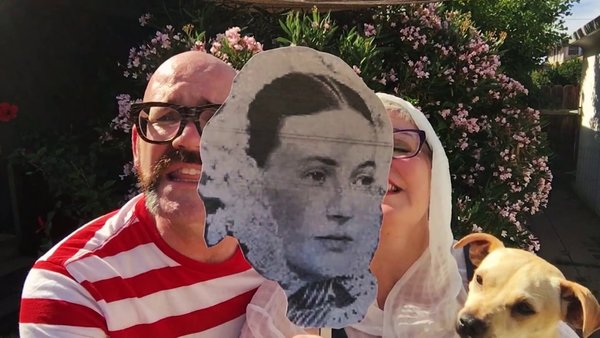 There's the common belief that rock has been dead for a while. Ever since the last wave of nu metal and pop punk embarrassed itself out of the room, the world didn't really seem ready for any new wave to come in to lay claim to the throne of rock. Even though there is virtually dead air on the charts, the bones of rock and roll are still around for people in the know.
From every stripe of music, bands have been putting their best foot forward with songs and albums that are going to blow up in the next few years. While some of them are more original than others, you can definitely tell that they have done their homework on the old school style of rock and roll and running with it.
That's not to say that these players are derivative though. After all, since the music scene has become virtually genre fluid at this point, the best bands out of this lot tend to take the aesthetic sounds of rock and marry them to even more outlandish ideas coming down the pipeline. So next time you hear the latest round of complaints from the old school saying how true rock and roll is dead, one listen to these acts may just shut them up.
10. Dirty Honey
Ever since the '00s got started, there have been plenty of examples of rock and roll getting back into old habits. As much as the throwback genre might have been a breath of fresh air in its time with the arrival of the Strokes, it seems like bands have been doing everything in their power to make us sick of it, from Jet stinking up the place to Wolfmother burning out right as they were starting to get interesting. Even with Greta Van Fleet getting talked up as the latest "real music" band, a stronger case could probably be made for Dirty Honey.
Compared to what we normally see out of these acts, Honey seem to be on a bender of the '80s pastiche, which is a far greater look than the '70s style that we've heard a thousand carbon copies of. This isn't like Steel Panther or anything though, with most of these songs having that same gritty sound that feels right at home playing on Sunset.
Along with the flirtations with '80s centric styles, there are also some callbacks to old blues styles as well as an aesthetic that brings to mind the story of the lonesome rocker out on the road for kicks. If the throwback genre still exists on being a thing as the years go on, getting these guys on a bill with someone like Rival Sons would probably make for an amazing live show.