10 More Perfect 2000s Rock Albums With No Bad Songs
The noughties classics that deserve your attention.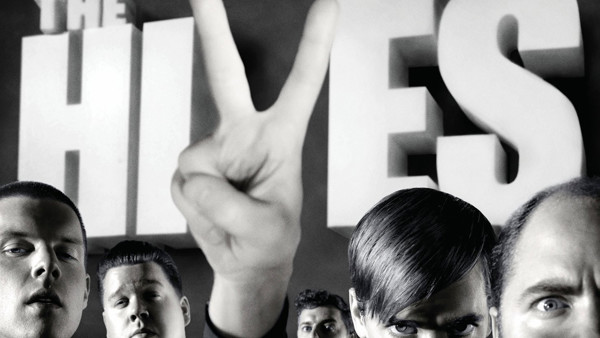 Think of the 2000s rock scene and you'll most likely remember a time when American pop punk was doing battle with British indie rock. Bands like Blink 182 and Sum 41 were making way for acts like Fall Out Boy and Paramore. And in England, the stink of Brit-pop was being washed off in the fresh new sound of The Libertines, Arctic Monkeys and Kasabian. Although these were the bands and genres that dominated our consciousness, there were great acts that remained in the musical peripheries. The wonderfully varied and ever expanding sub genres of rock had a lot more to give during that decade.
Some of these albums, no doubt, sat comfortably up there with your most played, but others might have slipped you by. These were the albums you loved or else had a vague awareness off. Perhaps you heard a buzz around them at the time, and decided to squirrel them away to come back to, but never did...
From albums that received critical acclaim to those that proved to be pivotal moments in artists careers, this collection of music requires a revisit.
10. April – Sun Kil Moon (2008)
Mark Kozelek's approach to lyric writing seems much the same as Nick Cave's. With plenty of word play that conjures up very distinct images, you don't have to do too much heavy lifting when it comes to picturing what these guy's are singing about. Whereas Cave's charm comes from his unconventional vocal delivery, Kozelek sings in a far more palatable way.
With Sun Kil Moon, he released Benji in 2014 - his most critically acclaimed record to date - but April was his strongest of the 2000s. It's an impressively concise body of work, with the majority of tracks existing in the same musical plain. Every now and then he picks it up with some heavier riff driven numbers, which gives a little more umph to a record that feels very mellow at times. It's a good way of keeping you from drifting off into a warm realm of comfortable snooze.
About midway through, Kozelek punctuates the soothing fuzziness with one of his most haunting tracks to date. Heron Blue, is a drastic change of tone, that sprawls on for almost eight minutes. For the most part, it doesn't deviate from the uneasy guitar melody, but there in lies its power. The lyrics describe a traumatic battle with cancer. About two thirds of the way through a solemn bass drum serves to signify the coming death of the tracks character.
This is an album of surprising tenderness, that packs some unexpected punches.