10 Most Bizarre Celebrity Cameos In Music Videos
Many of the world's biggest A-listers have appeared in music videos!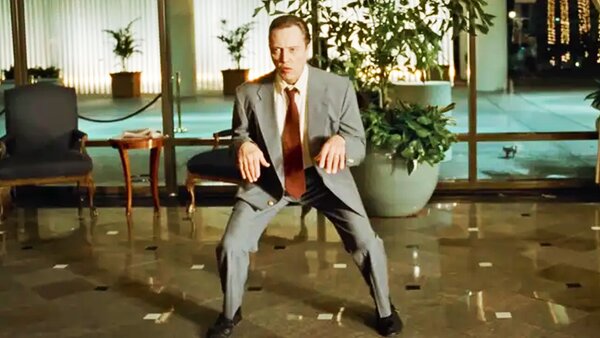 Everyone loves a good cameo!
Whether it's spotting Stan Lee in any of the classic Marvel Cinematic Universe movies (RIP), spotting an uncredited star in something else (ala Adam Sandler in Hot Chick or Winona Ryder in the 2023 update of Disney's Haunted Mansion), or the dude who sang that incredibly catchy song Word Up, there's a cameo out there to entertain everyone.
Well, while music videos now seem to be contained and somewhat restricted to YouTube, there was a time when the visual accompaniment to a song involved blockbuster budgets and doing everything you possibly could to make it stand out - including recruiting one of the most familiar faces in the world to catch viewers' attention.
In recent times, we've saw Keeping Up With the Kardashians star Kylie Jenner pop up alongside Cardi B and Megan Thee Stallion, and Megan Fox turned heads when she poured fuel on the flames of rumours involving a relationship with Machine Gun Kelly - but those are lemon and herb compared to some of the mind-blowingly spicy music video cameos of the past, so let's get that shovel out and start digging for some gold!
10. Danny DeVito - One Direction's Steal My Girl
In 2014, all was right with the world. Lockdown wasn't a thing, you could still do a weekly shop for under £3 million, and One Direction were still together.
Okay, that last one is only important for a percentage of the population.
Not only were they still together, but Harry, Zayn, Niall, Louis and Liam had just released their fourth album - which they decided to name a very un-cryptic 'Four' - and decided that having a quintet of global heartthrobs in a video simply wasn't enough; they needed to add another.
For lead single Steal My Girl, One Direction enlisted the help of one of the most recognisable faces on the planet in Batman Returns and Jumanji: The Next Level actor Danny DeVito!
Not only did the It's Always Sunny in Philadelphia star make waves in the video by meeting the group in a desert to be the visionary director for a strange and artistic mock video shoot within the actual music video itself, he even renamed each member of the band.
Arguably, though, the appearance of DeVito here isn't the most bizarre thing in a music video which also features a chimpanzee, sumo wrestlers Yamamotoyama Ryuta and Ulambayaryn Byambajav, retired rhythmic gymnast Julie Zetlin, acrobats, and a marching band.
This all comes to a head when DeVito "brings life to the desert" in a finale that would put Cirque du Soleil to shame with a scene of sensory overload that sees all of the above combined on-screen at one time.