10 Most Iconic Live Music Performances Of All Time
9. Nirvana Record MTV Unplugged Session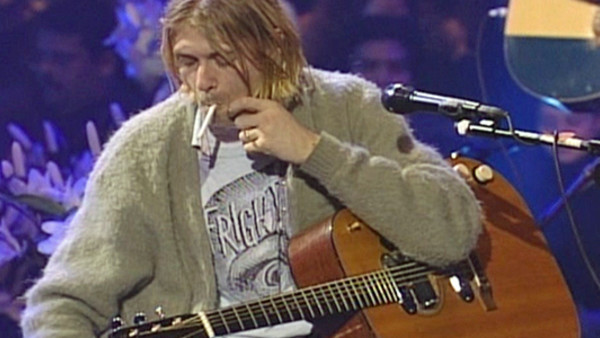 At the height of their popularity in the early 1990's, Kurt Cobain and Nirvana took to the stage as part of the MTV Unplugged series and delivered the most fondly remembered performance in the band's history. Fans expecting to hear classics Smells Like Teen Spirit or In Bloom were instead treated to lesser known numbers such as About a Girl, and Pennyroyal Tea as well as a string of cover songs.
The two days of rehearsals prior to the performance were reportedly a disaster, MTV were unhappy that the band would not be playing their most well-known hits and Kurt Cobain was suffering from drug withdrawal. The band's usual high-octane energy had been stripped away and instead the reliance was on Cobain's mesmerising vocal performance and his typically incredible lyrics to sell the show, which it very much did so. One of the most surprising inclusions was that of David Bowie's The Man Who Sold the World, which became so iconic following this that many people to this day are unaware that David Bowie even sang the original.
The stage itself was made to look like a funeral at the request of Kurt Cobain, eerily foreshadowing what was to come six months following this gig. The performance itself was hauntingly beautiful, but looking back at it now it's impossible not to associate it with Cobain's suicide in April 1994.