10 Most Underrated Albums In Rock Music History
The Overlooked Classics.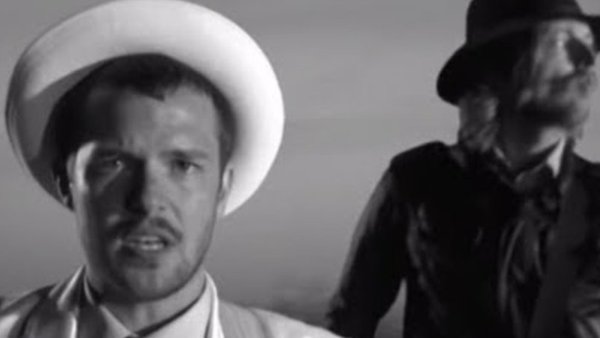 There are always going to be albums in rock music that will go down in history as classics in their own right. It doesn't take a particularly deep devotee of rock and roll to tell you that something like Led Zeppelin IV or The Dark Side of the Moon are some of the finest examples of rock and roll ever made. But what about those great albums that seem to fall through the cracks?
As long as rock and roll has been at the top, a lot of it comes down to being in the right place at the right time. Not everyone can find themselves in that happy medium, and sometimes some of the greatest albums fly by without you even noticing it. Then again, some of the fans might not have been ready for these albums when they came out, which made them either get panned across the board or ignored entirely depending on how they sounded.
With the years of hindsight though, these are the albums that were the real gamechangers in the rock world and showed their respective acts moving into unchartered territory and actually making a few decent jams in between everything. Whereas some might call these fan favorites or hidden gems, they certainly deserve to be on the level as true classics.
10. Sam's Town - The Killers
One of the common problems that every rock band faces is getting over a successful album. Though making one great album may be all well and good for a little while, there's comes a point when you're going to have to follow it up. And when it's one of the greatest debuts of the modern age...no pressure, right?
Well, The Killers seemed to have at least an idea of where to go after Hot Fuss, looking to expand their sound with a classic rock sheen that was a lot more rustic than usual. But Sam's Town wasn't nearly as well received as their first album, with some fans thinking it was too ambitious and saying that classic rock in the era of pop punk and nu metal probably wasn't the best move. What they were missing out on was some of the greatest songs the band would ever write.
This really marks the moment where Brandon Flowers started to grow up as a lyricist, with singles like When You Were Young sounding so bombastic they practically could be an outtake from a Bruce Springsteen record. The singles aren't the only bright spots here either, with deep cuts like Uncle Jonny showing their raw edge and the lack of effects on Flowers' vocals making him sound a lot more raw on For Reasons Unknown. Though there isn't a Mr. Brightside or even a Somebody Told Me on here, you're never going to find another Killers record that sounds as human as this.