10 Most Underrated Fall Out Boy Songs
I'm just a notch in your bedpost, but you're just an entry on a list.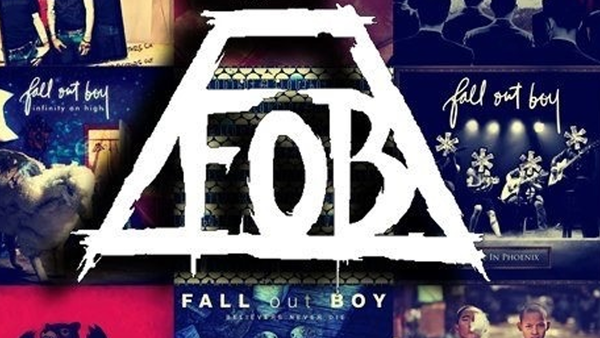 Like lengthy fringes and parental disappointment, Fall Out Boy are always considered a phase that we all travel through on our way to a decent music taste.
An essential step on the journey to fandom of artists like The Strokes, The Killers, Foo Fighters and Thirty Seconds to Mars, Fall Out Boy were, at one point, the favourite band of every 15-year-old across the land. But, as we advance in our music preferences, we often forget the quality of what came before.
Fall Out Boy were a seminal band for the pop-punk movement of the mid-2000's, and their popularity was born, first and foremost, of great albums and a top tier list of sing-a-long songs.
Dance Dance and Thnks Fr Th Mmrs are still in your playlist today, and while we can all rock-out to the classics, we often forget about the remainder of great tunes that come from the Chicago-based band.
A great album is comprised of more than just a few good songs, and Fall Out Boy have racked up a mountain of critical acclaim over the years. Why, then, are so many of their offerings overlooked?
10. Young Volcanoes
Fans rejoiced in early 2013 when the band they once loved were returning with an all-new album mere months later.
Produced by music legend Butch Walker, Save Rock and Roll saw Fall Out Boy lean further into pop than ever before, ditching the fringe and nail polish in the process of creating an album that stands the test of time, despite what some disgruntled fans might think.
For as good as the offering is, it takes the majority of the release to arrive at the best track of all, with Young Volcanoes being amongst the final few songs on the album. Released as the fourth and final single, Young Volcanoes is simply delightful, as a surprisingly uplifting acoustic riff replaces any whinging electric guitars throughout.
Lyrically, it isn't poignant or thought provoking, but does well to evoke a sense of youthfulness that no other Fall Out Boy song really replicates. It feels innocent, lively and communal, as the chorus is always accompanied by backing vocals that give the tune much needed complexity.
Young Volcanoes failed to break the UK Top 40, only scratching the low 60's on the official charts. It's perhaps expected considering the goliath pop artists who commandeered the music industry at the time, but disappointing nonetheless.