10 Most Underrated Foo Fighters Songs
The Other Side of Grohl.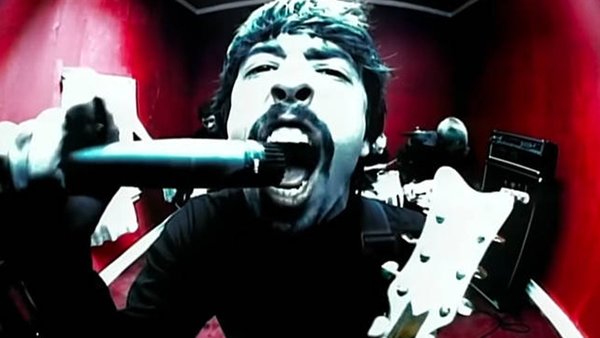 In all of rock history, no man has gone through a greater second act than Dave Grohl. After being the main drummer for Nirvana and watching his entire band fall apart in the wake of Kurt Cobain's death, he managed to pick up the pieces and put together the Foo Fighters, becoming one of the biggest rock stars in the world for a second time. Even though his ability to write hits has become almost expected at this point, there are still a few low lights that are worth your consideration.
Instead of the usual singalong choruses, the more interesting parts of the Foos catalog are when they go off the beaten path and try something that no one else would have thought of. Whether it be a little more candid lyric writing or some random change in genre, these are the songs that take you on a journey when you listen to them.
This way, you get to see an extra little bit of how Dave's brain ticks, with songs that are more than just your standard loud guitars and screamed vocals. Since this is a guy who has been in Nirvana, Queens of the Stone Age, and Them Crooked Vultures, it's only natural that he has a different musical persona that you don't see on the charts.
10. X-Static - Foo Fighters
It's impossible to look at a band like the Foo Fighters and not talk about the big grunge elephant in the room that came before it. Though Dave Grohl has been able to distance himself from the Nirvana machine, even he says that he wouldn't be the musician he is today without the help of Kurt Cobain. And when he decided to strike out on his own for the first time, you can see some of that grungey flair still hanging on.
While you would never see Nirvana covering something like Big Me off of the first Foos record, X-Static feels like Dave trying to create his own Nirvana track from the ground up. Compared to the rest of the songs on the record, there's a certain hazy feeling that comes from this track, along with a few guitar noodlings from Afghan Wigs guitarist Greg Dulli, which adds some nice texture to the whole thing.
As far as the first wave of post grunge is concerned, this is the first song that sounded like it could have been a Nirvana original, especially when paired with the melancholy sounds of the album In Utero. Up until the last days of Kurt's life, he had talked about the other band members taking the reins, so this might be a look at what a Dave focused Nirvana track would have ended up as.