10 Most Underrated Metal Albums Of The 2000s
A new millennium brought about new eras for heavy metal, but what of the albums lost along the way?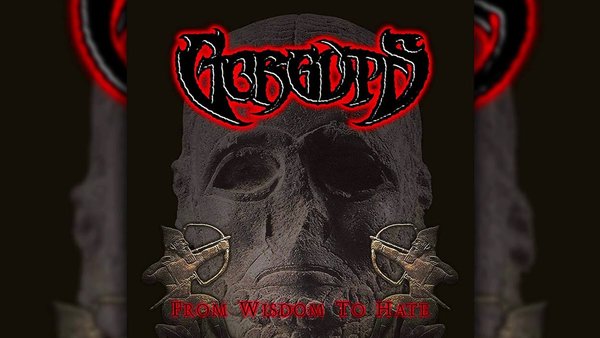 The millennium was a weird time for heavy metal.
After the meteoric ascension of grunge and nu metal came the equally meteoric plummet of grunge and nu metal within the first couple of years, whilst elsewhere, alt rock, pop punk and indie had all lost a lot of their edge. A new generation had to step up and step they did, with the likes of Trivium, Bullet for My Valentine, The Black Dahlia Murder, Between the Buried and Me, Mastodon, Baroness, and Protest the Hero just a sample of the amazing new bands that helped define the 2000s.
But what about the underbelly of the metal scene during the dawning of the new millennium? Music distribution, discovery and accessibility was evolving in ways no one ever thought possible, with the rise of MySpace, YouTube, Last.fm, LimeWire, Pirate Bay, phone technology, .mp3 files. The very thought of being a career musician dwindled with each passing year, yet the ability to write and produce your own music became more and more available in the same timeframe.
This is a tribute, then, to the bands that didn't make it, the albums lost in rich back catalogues, and the secret treasures buried away in the sordid wastelands of the 2000s.
10. Anthrax - We've Come For You All (2003)
The John Bush-era of Anthrax saw the New York natives turn towards more groove metal and alt metal influences, motivated by the groove and grunge styles of the 1990s, Bush's time with Armored Saint, and the band's kinship with Pantera guitarist Dimebag Darrell. While the collaboration started on a high, with 1993's 'Sound of White Noise', the ensuing follow-ups failed to generate much excitement, or wrestle the spotlight away from the nu metal craze.
For 'We've Come For You All' though, the band's first album in 5 years and their first on Nuclear Blast, a detour down a hard rock path appeared to give Anthrax a fresh guise and a new outlook. With guest appearances by Darrell and The Who's Roger Daltrey no less, the band's ninth studio album turned into a groove metal/hard rock hybrid of jaw-tightening riffs and room-shaking sing-along melodies, thanks to the tandem of Bush and fresh-faced guitarist, Rob Caggiano.
As great as 'We've Come For You All' was, it wasn't enough to save Bush's relationship with the band, as Anthrax would eventually reunite the 'Among the Living'-era line-up, ousting Bush in favour of former vocalist Joey Belladonna. The last hurrah for Bush, and thus far, the last great Anthrax album.