10 Most Underrated Punk Albums Ever
There's much more to punk than Sex Pistols and The Clash.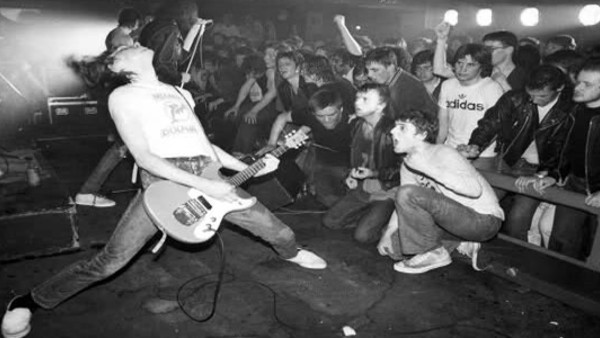 Punk rock was arguably the biggest shock to the system music has ever received. In a relatively safe musical world before the days of black metal and grindcore, punk ignited like petrol on a bonfire when names like Sex Pistols and The Clash broke into mainstream view. But, the flame that burns twice as bright burns half as long, and the punk rock revolution was over almost as quickly as it began.
From 1977-1979 punk was the ruling force of rock music, and its short lived spark was mainly caused by the swift exit of the genre's leading figures. Names such as Sex Pistols, Bad Brains, Dead Kennedys and Minor Threat all came and went, but other names like Ramones, The Damned and Buzzcocks enjoyed far longer runs at the top.
The explosive nature of punk rock meant that several great albums from its boom period were overlooked, in favour of releases from more predominant genre figures. On top of this, punk albums have been continually released over the past 40 years or so, even if they are mostly ignored by mainstream music audiences. With exception to names like Green Day, Rancid and Rise Against, you could argue that any punk album less than 25 years old is underrated.
10. Vice Squad - No Cause For Concern
'No Cause for Concern' was the 1981 debut album from female fronted riot grrrl influencers, Vice Squad. As one of the first bands to splice ideas of feminist identity with the harsh, rough sound of garage punk, Vice Squad should receive a lot more credit considering what they achieved. However, other female fronted bands like X-Ray Spex and Siouxsie & the Banshees receive far more appraisal.
This album is interesting as, even though it was released by Zonophone records, Vice Squad credited the release and recording to their own studio, Riot City Records. Because of this, an original vinyl print of 'No Cause for Concern' which credits Zonophone is an incredibly rare commodity, making it one of punk's most elusive records.
The garage rock inspiration on this record is abundantly clear from the fuzzy production, attitude driven song narratives and brash vocal delivery. Top songs from this hidden gem of 80's punk record include 'Summer Fashion', 'Coward' and '1981'.