10 Most Underrated Rock Albums Of The '90s
Gen X's Lost Treasures.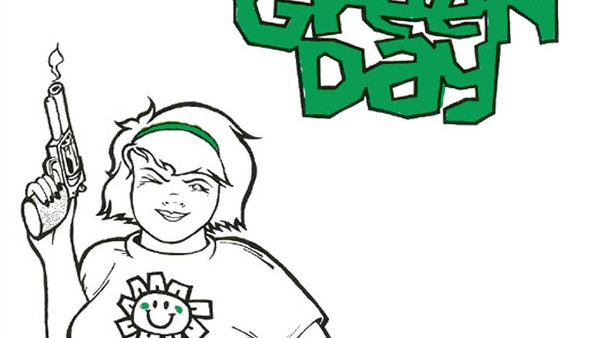 The 1990's were pretty much a whirlwind time for every single genre of music. Let's face it, there was no better time to have something weird come across the charts than this decade, with everything from grunge to alternative to the beginnings of gangsta rap finding its way onto the charts alongside the pop starlets. Even though a bunch of these acts managed to soar to greater heights, there are those few albums that tend to get lost in the shuffle.
Then again, not every one of these albums have gotten an equal amount of praise between them. Most of these records might have been from amazing artists, only to get overshadowed when something a bit more interesting came along. They certainly don't deserve to be forgotten though. For as many times as these albums go in some strange directions, there are just as many times where the artist takes a gamble and ends up winning.
Hell, there are a handful of tracks on these albums that could be considered these bands' greatest work. But they aren't as trendy at the time...so they just get a passing glance. They might not have gotten equal treatment, but that doesn't mean that they aren't just as good.
10. Tiny Music - Stone Temple Pilots
Out of all the great grunge bands to come out of the late '90s, it always felt a little bit strange to like Stone Temple Pilots. They weren't as angsty as Nirvana and were in serious danger of being Pearl Jam clones by the time their first record came out. They did have an eccentric side though, and Tiny Music let out all of their weirdness onto one album.
Since this was their first time back in the studio after their smash Purple, Tiny Music feels like Scott Weiland is really coming into his own as a frontman. Across this record, there are subtle hints of other genres like jazz sprinkled into the mix, along with some glam rock on Big Bang Baby, which is a surprisingly good look on the band that was known for stuff like Interstate Love Song.
Considering that grunge was starting to be on its way out at this point, this showed that STP were going to be a band that could outlive just the genre label and be something worth paying attention to. Although the rest of their career was bound to fall apart due to Weiland's drug problems, there was at least some hope for something epic on the horizon, right?