10 Most Underrated Rock Songs Of The 2000s
Muted Cries from Rock's New Millennium.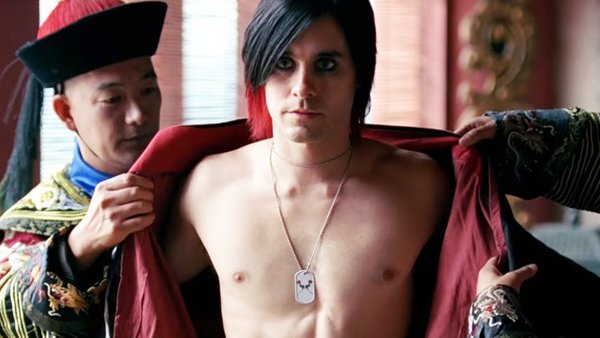 When talking about the first few years of the '00s, rock was looking pretty dismal. After the pop punk explosion and nu metal movement signaled the end of anyone taking the genre seriously, it would take a while before things really started to kick into high gear. While we did end up seeing the payoff with acts like The Strokes and The White Stripes, some bands and songs tended to fall through the cracks.
From every different type of rock music, bands were coming out with new and inventive ways of twisting the genre into different places that it hadn't been before. Even the nu metal guard was still making some progress, along with the pop punk genres. Whether it was the garage rock revival's more back to basics approach or the amazing things happening on the other ends rock spectrum, plenty of acts had the potential to be great only to fall by the wayside.
Ironically enough, these acts proved to have the most staying power as well, whereas some of the more manufactured rock at the time end up looking more and more passe as the years went on. Regardless of whether or not the bands stuck around, these songs deserve to be known as a bookmark for where rock was going after grunge started to fade.
10. When the Sun Goes Down - Arctic Monkeys
Most of the early discography of the Arctic Monkeys has gone down in rock history at this point. Starting with their debut album onward, pretty much every single release from these English lads has come with rapturous reception, whether it be the '50s suaveness of AM or the lounge jazz stylings of Tranquility Base Hotel and Casino. If you want to see the real starting point of Alex Turner's greatness, you just need to check back on When the Sun Goes Down.
Across Whatever People Say I Am, Turner paints a vivid picture of what it's like roaming the streets and the various forms of English nightlife that he comes across. Compared to something like I Bet You Look Good On the Dancefloor, When the Sun Goes Down takes that mission statement and crams it all into a single track, as the opening strains of guitar give way to one hell of a riff.
Across each verse, we are taken through the seediest sides of the evening that you can imagine, from the drug dealers on the streets to the hookers that they come across at every corner. Just when you've about had enough, the outro snaps on a dime to give a nice bookend to the sun coming back up. No matter what you'd like to say about their material going forward, this has got to be Turner's perfect marriage of story and song.